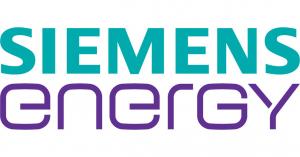 Siemens


Siemens transformers receive iF Design Award Prize-winning design allows look at the inner workings of transformers
---
March 15, 2017
The new design of the Siemens transformer portfolio and its mobile resilience transformers were each presented with an iF Design Award in the Industry category. Thanks to the new shared design, Siemens has established a uniform look across all product types. At the heart of the design concept is the idea of making visible the innovations hidden inside the transformer. The design was implemented by the Munich-based HYVE Agency. The first mobile resilience transformers were shipped to the United States in 2016 and impressed the customer with their functionality and the compact design which allowed them to be installed in record time. The complete portfolio will gradually be changed over to the prize-winning design worldwide.
A white band is a fixed element of the design, which will be used on all future transformers from Siemens. In addition to its visual aspect, the band also has a function. Depending on the product type, pictographs are printed on it which indicate the technical properties of the particular transformer. For example, they show whether the transformer is filled with an innovative, ester-based vegetable oil or whether special steps were taken to reduce noise. Innovations in the areas of technology, materials and mechanical engineering that are part of the transformer's inner workings are thus reflected on the outside and are clearly visible to everyone. With this approach, Siemens is creating greater transparency for customers and the general public. In addition, operations during installation and maintenance are also expected to benefit from the integrated symbols.

"Our new design isn't just eye-catching but also represents a promise to our customers: All transformers, no matter which type, meet the same strict standards of quality and performance," says Beatrix Natter, CEO of the Siemens Transformers Business Unit. "The transformer is the crucial component across all voltage levels in power transmission and distribution. Transformers are becoming even more important with increasing digitalization, since they form the interface between the producer and the consumer and thus can collect, process and use data from both sides."

As in other industries, digitalization represents a path to a successful future for the energy sector. At the Hannover Messe trade show, Siemens is demonstrating not only the prize-winning transformer design but also solutions for integrating systems and devices for electrical power distribution into automated production environments that affect all phases of the value creation process. These solutions include automated engineering, failsafe power supply, integration into comprehensive energy efficiency concepts, incorporation into industrial automation systems and connection to cloud-based IoT operating systems.

"Thanks to our integrated digital power distribution solutions, our customers can focus entirely their core business," Natter says. "We enable our customers to build their own energy management system and thus benefit from the possibilities of the energy market."

As a pioneer and global leader in industrial digitalization, Siemens can leverage its in-house digitalization expertise:

MindConnect components make it possible to provide all collected energy data in MindSphere, the cloud-based IoT operating system from Siemens, so that this information is available for specific analyses. The precise, reproducible and reliably determined measured values for current, voltage, power output and energy establish the requirements for systematic energy and plant monitoring. MindSphere helps improve performance by collecting and analyzing large amounts of data. This opens up enormous savings potential for companies and provides a solid basis for long-term operational energy management in the digital age.
This press release and a press pictures is available at http://www.siemens.com/press/PR2017030232EMEN

Further information on the Pretact concept from Siemens can be found here: http://www.energy.siemens.com/hq/en/power-transmission/transformers/resilience/transformer-resilience.htm

For further information on Energy Management, please see www.siemens.com/energy-management
Siemens AG (Berlin and Munich) is a global technology powerhouse that has stood for engineering excellence, innovation, quality, reliability and internationality for more than 165 years. The company is active in more than 200 countries, focusing on the areas of electrification, automation and digitalization. One of the world's largest producers of energy-efficient, resource-saving technologies, Siemens is a leading supplier of efficient power generation and power transmission solutions and a pioneer in infrastructure solutions as well as automation, drive and software solutions for industry. The company is also a leading provider of medical imaging equipment - such as computed tomography and magnetic resonance imaging systems - and a leader in laboratory diagnostics as well as clinical IT. In fiscal 2016, which ended on September 30, 2016, Siemens generated revenue of 79.6 billion and net income of 5.6 billion. At the end of September 2016, the company had around 351,000 employees worldwide.
For more information: