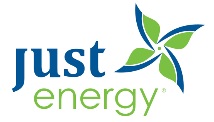 Just Energy Group Inc.


Just Energy Group Inc. Announces the Renewal of Its Normal Course Issuer Bids for Its 5.75% Convertible Subordinated Debentures Due September 30, 2018 and Common Shares
---
March 16, 2017
Just Energy Group Inc. ("Just Energy") (TSX:JE)(NYSE:JE), announced that it has received TSX approval to renew its current normal course issuer bids ("NCIBs") for (i) its 5.75 % convertible, unsecured subordinated debentures due September 30, 2018 (the "Debentures") (TSX:JE.DB.B) expiring March 16, 2017; and its common share (the "Shares") (TSX:JE/NYSE:JE) expiring March 16, 2017.
All Debentures and all Common Shares purchased under each of the above referenced renewed NCIBs will be cancelled. The following table indicates the principal amount of the Debentures and number of common shares that were outstanding at close of trading February 28, 2017 and that may be purchased during the year starting March 17, 2017 and ending March 16, 2018.

Click here to read the full press release.
For more information:
Organization:
Just Energy Group Inc.

Address:
6345 Dixie Rd
Mississauga, Ontario
L5T 2E6
www.justenergygroup.com
Tel: 416-367-2998