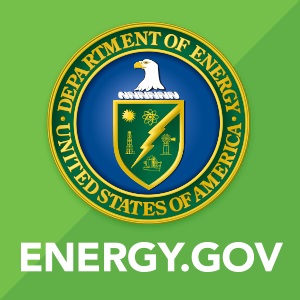 Office of Environmental Management


EM Launching New Strategic Planning Initiative to Prepare for the Future
---
March 17, 2017
EM is moving forward with a new strategic planning initiative to better tackle the longer-term challenges the DOE cleanup program faces, Acting Assistant EM Secretary Sue Cange said here last week during the 2017 Waste Management Symposium.
In her plenary address, Cange said that EM will be "assessing cross-cutting program and site specific strategies that present opportunities to reduce life-cycle costs, address high risks early and/or achieve other tangible benefits." She emphasized that this new strategic planning initiative will be "driven by the priorities of the new Administration." 
"We have just begun this strategic planning process and going forward, we plan to incorporate each of our site's multi-year budget profiles into a comprehensive set of goals and outcomes for the program," she said.
Explaining the anticipated benefits of the new initiative, Cange said, "This overall effort maps out incremental targets, aids in proper prioritization, and better informs decision-making." EM will also be better able to adapt to shifts in annual funding levels, she said.
EM's new strategic planning efforts are intended to help harness the momentum generated by recent successes to continue to make progress across the entire DOE cleanup program, Cange said. Among the accomplishments EM is working to meet this year is: 
Completing the demolition of the Hanford Plutonium Finishing Plant to slab-on-grade;
Continuing with startup activities at the Idaho Integrated Waste Treatment Unit and the Savannah River Salt Waste Processing Facility; 
Completing the design of a planned mercury treatment facility at Oak Ridge; and 
Making significant progress in removing contaminated piping and equipment from buildings at the Portsmouth and Paducah gaseous diffusion plants. 
   Integral to helping EM realize such accomplishments, Cange said, is the workforce at EM headquarters and across the field.
"Our strength starts with our people.  The federal employees, contractors and labor workforce are comprised of men and women dedicated to getting the job done each and every day as safely, effectively and efficiently as possible. Collectively, this EM Team' is without question our biggest asset," she said. 
"The more I learn about the entire EM complex, the more impressed I am, and the more confident I am in EM's ability to achieve the decades-long mission that lies ahead," Cange said. "We know how to do this work and we are prepared to get the job done." 
For more information:
Organization:
U.S. Department of Energy

Address:
1000 Independence Ave. SW
Washington, District of Columbia
United States, 20585
www.energy.gov