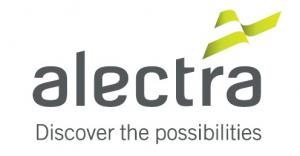 Alectra


Alectra recognizes Mackenzie Health for converting to 100% LED lighting First hospital in utility's service territory to make LED switch receives cheque for $127,314
---
March 22, 2017
Mackenzie Health, a hospital serving the residents of the Regional Municipality of York Region, was presented with a cheque in the amount of $127,314 and a Certificate of Achievement from Alectra Utilities Tuesday.
The presentation was made in recognition of the heath-care facility's recent switch to 100% LED lighting through the utility's RETROFIT program. Mackenzie Health is the first hospital in Alectra's service territory to change over to 100 per cent LED lighting.
By converting the entire hospital to LED lighting, it is estimated that Mackenzie Health will reduce its annual consumption by 1,536,744 kWh and annual energy costs by approximately $210,000. The savings will be equivalent to removing 180 homes off the grid.
Lighting is a prime target for electricity conservation since it is where almost 40 per cent of an institutional building's electricity is consumed. Across the province, hospitals, long-term care and other health-care facilities are benefitting by using electricity more efficiently. Since electricity is a controllable operating expense, any energy reductions achieved, results in almost immediate, corresponding reductions in operating costs.
"As Canada's largest municipally-owned electricity distribution company, we recognize the importance of assisting our customers in finding solutions to help them better manage their energy costs," said Raegan Bond, Vice President Conservation Demand Management for Alectra Utilities. "Our team of experts can help customers navigate through the retrofit process and realize the incentives available through the Save On Energy RETROFIT program."
About Alectra Utilities Corporation
Alectra Utilities Corporation (Hamilton, Ontario) serves approximately one million customers across a 1,800 sq. km service territory and 15 communities including Alliston, Aurora, Barrie, Beeton, Brampton, Bradford, Hamilton, Markham, Mississauga, Penetanguishene, Richmond Hill, St. Catharines, Thornton, Tottenham and Vaughan. It is part of the Alectra family of companies, which also includes Alectra Inc. (Mississauga, Ontario) and Alectra Energy Solutions Inc. (Vaughan, Ontario).
For more information: