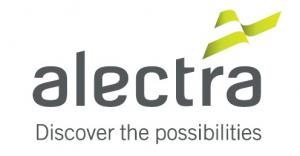 Alectra Utilities


Alectra Utilities reports 4% less electricity used during Earth Hour
---
March 27, 2017
Earth Hour 2017 saw tens of thousands Alectra Utilities customers, in the 15 communities served by the electric utility, indicate their willingness to help fight climate change by turning off their lights for 60 minutes to reduce electricity consumption.
Alectra Utilities' System Control Centres reported a service territory-wide ­four per cent electricity consumption reduction between 8:30 and 9:30 p.m. on Saturday*. It was the first time Alectra Utilities had calculated Earth Hour results for its service territory since the company was formed earlier this year.
The 2017 results represented a total savings of 112 megawatts (MW) in peak demand, or enough electricity to power 3,404 average-size homes over a 24-hour period.
The reductions achieved per community in 2017 were as follows: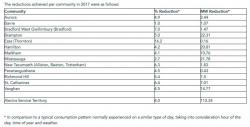 About Alectra Utilities Corporation
Alectra Utilities Corporation serves approximately one million customers across a 1,800 sq. km service territory and 15 communities including Alliston, Aurora, Barrie, Beeton, Brampton, Bradford, Hamilton, Markham, Mississauga, Penetanguishene, Richmond Hill, St. Catharines, Thornton, Tottenham and Vaughan. It is part of the Alectra family of companies, which also includes Alectra Inc. (Mississauga, Ontario) and Alectra Energy Solutions Inc. (Vaughan, Ontario).
For more information: