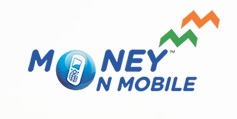 MoneyOnMobile


1.6 Million Consumers in India Can Now Pay Their Electricity Bills With Their Phone Thanks to BSES Yamuna Power Limited and MoneyOnMobile Increase in Consumers' Use of Utility Payment Service Expected to Boost Processing Volume and Revenue
---
March 30, 2017
MoneyOnMobile, Inc. (OTCQX: MOMT) announced a bill collection agreement with BSES Yamuna Power Limited, to provide its 1.60 million customers the ability to pay their electricity bills through any of MoneyOnMobile's 3,30,000 retail outlets or through MoneyOnMobile's mobile wallet app.
"MoneyOnMobile has helped 100s of millions of consumers across India with their financial transactions, and now through this partnership with BSES Yamuna Power Limited, we can help even more," Ranjeet Oak, President and COO of MoneyOnMobile, commented.
"Many consumers in India pay their bills in cash. We offer them a solution so that they can make payments at a convenient retail outlet or through our mobile wallet. This enables our retailers to earn commission from MoneyOnMobile on every transaction done," said Harold Montgomery, Chairman and CEO of MoneyOnMobile, Inc.
About BYPL 
BSES Yamuna Power Ltd supplies electricity in Central and East Delhi, the capital of India covering an area of approximately 200 sq. km. The power distribution of the following areas is served by the BSES Yamuna Power Ltd:  Paharganj, Patel Nagar, Daryaganj, Yamuna Vihar, Karawal Naga, Laxmi Nagar, G T Road, Mayur Vihar, Chandni Chowk, Krishna Nagar, Jhimil, Nand Nagri, etc. The areas under the power distribution scheme of BSES Yamuna Power Ltd have a population density of almost 4203 persons per sq. km. The electricity company caters to about 16 lakh consumers. For more information about BYPL, please see http://www.bsesdelhi.com/.
About MoneyOnMobile Inc. 
MoneyOnMobile Inc. is a global mobile payments technology and processing company offering mobile payment services. MoneyOnMobile  is a mobile payment service provider that enables Indian consumers to use their mobile phones to pay for goods and services, or transfer funds from one cell phone to another, using simple SMS text functionality, MoneyOnMobile application or web portal. The service is now offered to Indian consumers through MoneyOnMobile's over 3,30,000 retail locations throughout the country. Read about MoneyOnMobile in The New York Times at New York Times - MoneyOnMobile.
Safe Harbor Statement 
This release does not constitute an offer to sell or a solicitation of offers to buy any securities of any entity. This release contains certain forward-looking statements based on our current expectations, forecasts and assumptions that involve risks and uncertainties. Forward-looking statements in this release are based on information available to us as of the date hereof. Our actual results may differ materially from those stated or implied in such forward-looking statements, due to risks and uncertainties associated with our business, which include the risk factors disclosed in our Form 10-K filed on August 19, 2016. Forward-looking statements include statements regarding our expectations, beliefs, intentions or strategies regarding the future and can be identified by forward-looking words such as "anticipate," "believe," "could," "estimate," "expect," "intend," "may," "should," and "would" or similar words. We assume no obligation to update the information included in this press release, whether as a result of new information, future events or otherwise.
For more information: