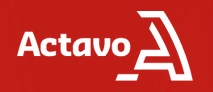 Actavo


Actavo partners with ScottishPower in smart metering roll-out for UK Midlands
---
April 3, 2017
Actavo, a leading international engineering solutions company, has signed a new five-year partnership with ScottishPower to help deliver almost 1 million additional smart meters across the UK midlands, incorporating the East Midlands and East of England regions.
Actavo is providing a full turnkey offering, engaging with ScottishPower's customers to promote, generate and schedule appointments, manage and install smart meters and provide a full, end-to-end solution for ScottishPower.
The partnership will see Actavo creating 60 new jobs in its back office and call centre facilities in Glasgow, with in excess of 150 qualified dual fuel engineers in the field to be phased in over the next few months.
Operating primarily from our 25,000 sq ft contact centre facility in City Park, Glasgow, the new contract also sees Actavo opening a satellite office in Leicester for audit, operational and Health & Safety staff.
Andrew Ward, Smart Metering Director for ScottishPower, said: "Smart metering will revolutionise the way our customers consume and monitor their own energy use, empowering them to make real behaviour changes and identify savings. This contract award to Actavo is a significant moment for ScottishPower in the delivery of smart meters for millions of people across the UK."
Welcoming the announcement of the deal, CEO of Actavo | Network & In-Home Division, TJ Malone, said: "Actavo is delighted to have been selected again by ScottishPower for its smart meter programme. This new partnership builds upon our five-year roll-out of 780,000 smart meters to homes across Scotland's central belt, incorporating Glasgow, Edinburgh and Fife, which was announced last October. In addition, Actavo already provides home services for ScottishPower's Eco and Home Comfort teams, including gas boiler installation, repair and maintenance to over 60,000 UK homes annually.
Commenting on the new contract for the Midlands, Malone added: "The work involves immediate mobilisation in terms of recruitment, training and logistics, with first activity in the field beginning in May. We are inviting experienced dual fuel installers to apply, as well as upskilling existing gas-qualified engineers."
The deal forms part of the UK government's ambitious plan for a smart meter - which automatically sends gas and electricity usage readings back to the energy supplier - to be installed in every UK home by 2020, bringing an end to estimated billing.

Author: Carl Gibney
For more information: