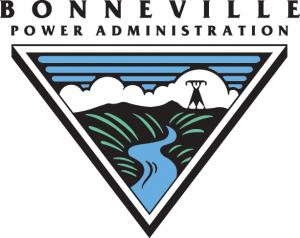 Bonneville Power Administration


BPA hosts gathering to brainstorm hot topic in electric industry
---
April 6, 2017
Staff from public utilities and regional partners, including the Power and Conservation Council and Energy Northwest, learned about the costs and opportunities in the fast-growing area of distributed energy resources.
Distributed energy resources are smaller sources of energy or capacity that can be aggregated to meet larger energy or capacity needs. Sometimes called "demand-side" for their physical proximity to electricity demand centers, they are often co-located at customer sites.

Examples of distributed energy resources are: a water heater that can turn off when asked (demand response); a Tesla Powerwall battery (energy storage); a community solar project; or a hospital's backup generator (distributed generation).
When used nationally, the term often includes energy efficiency, as well as demand response, distributed generation and energy storage. However, BPA often uses the term to describe all aspects of demand-side resources except energy efficiency. This allows BPA to focus on the many aspects of DER that are not already well established in the Northwest. 
When you're confronted with a business sphere that covers everything from cutting-edge battery storage to remotely responsive water heaters, and from community solar to backup generators at hospitals, there's no established, one-size-fits-all road map to follow.
In its role as a leading collaborator and incubator in the Northwest electricity arena, BPA recently led a one-day conversation among two dozen partners to share knowledge on one of the hottest topics in the industry, distributed energy resources, or DER.
By definition, distributed energy resources are newer, smaller, more technologically diverse and geographically scattered than traditional power plants. Their emergence and potential is propelling a fresh effort among experts in the region to work together to avoid pitfalls, find synergies and efficiencies, and clarify business cases.
Staff from more than a dozen public utilities in Washington, Oregon and Montana participated in the DER Cross-Share in Portland on March 21. They were joined by representatives of the Northwest Power and Conservation Council, Energy Northwest, the Northwest Energy Efficiency Alliance and Energy Trust of Oregon.
Lee Hall, BPA distributed energy resources manager, guided the day-long discussions at the region's first Distributed Energy Resources Cross-Share in Portland.
"We were very excited about the turnout and the level of engagement by the utilities - they are very interested in new technical and business developments," said Lee Hall, BPA distributed energy resources manager. 
BPA's Garry Thompson welcomed familiar faces from utilities already playing a leading role in this area.
"In looking at those customers taking part today, I see several that have already participated with BPA on previous projects in which we collectively gained valuable information," said Thompson, vice president of Requirements Marketing. "It's also exciting to see how many utilities across the region have announced progressive plans on EV (electric-vehicle) charging-station installations that could contribute to future demand response needs."
In the past five years, the region has seen accelerating activity in distributed energy, driven by technology breakthroughs, falling costs and a policy push from states and the federal government. Many utilities are evaluating whether investments in demand response, battery storage and other distributed energy resources could help them manage their loads and distribution grids more efficiently.
Hall facilitated discussions that covered experiences, opportunities, obstacles and lessons learned. Besides solar and storage, topics included value streams, time of use rates, load shaping, consumer privacy concerns, data, policy changes and costs.
"This event was an effective platform where DER experts, seekers and everyone in between was able to brainstorm and validate the DER path their respective utilities are headed to, while creating a new resource pool in the process," said Shailesh Shere, assistant director of Power Systems for the City of Port Angeles, Washington.
Utilities across the nation are grappling with many unknowns and moving targets as the industry landscape transforms around them. At Bonneville, for example, advancing demand-side management - an umbrella term including distributed energy resources - is an agency objective.
"BPA is currently in the early stages of updating our strategic plan," Thompson told attendees. "Demand response and distributed energy resources are two of the several areas we are considering as opportunities for customers and BPA in the future. A big question is: How soon will the future be upon us - two years, five years, eight years - when?"       
Bonneville sees potential benefits for ratepayers and the region, as well as within its Power and Transmission business lines. In BPA's role as a wholesale supplier of electricity, distributed energy resources could offer value in better aligning with resources and markets. Meanwhile, in Transmission, DER is a component of BPA's "non-wires" exploration of cost-effective ways to avoid investments in new transmission infrastructure while maintaining reliability and providing congestion relief. 
"The intention of this event was to help utilities collaborate on the best methods and resources when considering implementation of DER with no direct benefit to BPA," said Gwen Resendes, DER program manager at BPA. "However, in the long term, the development of distributed energy resources in the Northwest will provide more opportunities for BPA to work in partnerships to solve problems in better ways than ever before."
Chelan PUD's Jim White said the event provided "concrete examples" of new ways for utilities to serve their customers beyond energy efficiency.
The gathering also revealed new avenues for the region's deep-rooted energy efficiency programs to better serve their retail customers. "This cross-sharing event provided concrete examples of how we can do more than just save energy to benefit our utility and ratepayers," said Jim White, senior energy efficiency engineer at Chelan PUD.
Added Hall, "This was all about sharing between the utilities, and they responded enthusiastically with great insights about DER - about customers, about costs and about opportunities. We want to do this again, to help advance these terrific discussions."

Click here to read the full press releae.
For more information:
Organization:
Bonneville Power Administration

Address:
905 NE Eleventh Ave
Portland, Oregon
United States, 97208-3621
www.bpa.gov
Tel: 503-230-3000