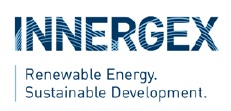 Innergex Renewable Energy Inc.


Innergex begins commercial operation of the 81.4 MW Upper Lillooet River hydroelectric facility
---
April 7, 2017
Innergex Renewable Energy Inc. (TSX: INE) ("Innergex" or the "Corporation") has begun commercial operation of the 81.4 MW Upper Lillooet River run-of-river hydroelectric facility located in British Columbia. Innergex owns a 66.7% interest in the hydro facility and Ledcor Power Group Ltd. owns the remaining 33.3%.
"Innergex is proud to announce the commissioning of our 48th site, the Upper Lillooet River hydroelectric facility. This is our biggest hydro generating facility to date, and we are happy to see the culmination of many years of hard work come to fruition" stated Michel Letellier, President and Chief Executive Officer of the Corporation.
The facility is located on crown land, approximately 40 km north of the Village of Pemberton, in the Sea-to-Sky district of British Columbia. Construction began in October 2013 and was completed in March 2017. The Commercial Operation Date ("COD") Certificate delivered to BC Hydro indicates an effective commissioning date of March 30, 2017.
The facility is part of the Upper Lillooet River Hydro Project which includes two run-of-river clean energy generation facilities located in the Pemberton Valley: Upper Lillooet River (81.4 MW) and Boulder Creek (25.3 MW). On March 17, 2015, the Corporation announced the closing of $491.6 million non-recourse construction and term project financing for both these projects, which has received the Clean Energy BC's Finance Award for 2015 and the 2016 Hydro Power Deal of the Year from the World Finance Magazine. COD for the Boulder Creek hydroelectric facility is expected in the second quarter of 2017.
"We can be proud of the economic impact this has had on the area, providing rural communities and First Nations with valuable employment opportunities as well as the investments made in infrastructure projects and the local economy," Letellier said.
The Upper Lillooet River facility's average annual production is estimated to reach 334,000 MWh, enough to power around 31,850 British Columbia households. In its first full year of operation, it is expected to generate revenues and Adjusted EBITDA of approximately $33.0 million and $27.5 million respectively. All of the electricity it produces is covered by a 40-year fixed-price power purchase agreement with BC Hydro, obtained under that province's 2008 Clean Power Call Request for Proposals and which provides for an annual adjustment to the selling price based on a portion of the Consumer Price index.
About Ledcor
The Ledcor Power Group is a subsidiary of the Ledcor Group of Companies, one of North America's most diversified construction companies, serving the building, oil & gas, infrastructure, mining, power, and telecommunications sectors. The Ledcor Group also owns operations in property investment, forestry, aviation, and marine transportation services. The Ledcor Group employs over 7,000 people across 20 offices, and numerous construction sites. Since 1947 we have been growing with our clients and partners: Forward. Together. Find out how at www.ledcor.com.
About Innergex Renewable Energy Inc.
The Corporation develops, owns and operates run-of-river hydroelectric facilities, wind farms and solar photovoltaic farms and carries out its operations in Quebec, Ontario and British Columbia, Canada, France and Idaho, USA. Its portfolio of assets currently consists of: (i) interests in 48 operating facilities with an aggregate net installed capacity of 994 MW (gross 1,658 MW), including 30 hydroelectric facilities, 17 wind farms and one solar farm; (ii) interests in one project under construction with a net installed capacity of 17 MW (gross 25 MW), for which a power purchase agreement has been secured; and (iii) prospective projects with an aggregate net capacity totalling 3,560 MW (gross 3,940 MW). Innergex Renewable Energy Inc. is rated BBB- by S&P.
The Corporation's strategy for building shareholder value is to develop or acquire high-quality facilities that generate sustainable cash flows and provide an attractive risk-adjusted return on invested capital and to distribute a stable dividend.
Non-IFRS measures disclaimer
Readers are cautioned that Adjusted EBITDA is not a measure recognized by IFRS and has no standardized meaning prescribed by it, and therefore may not be comparable to those presented by other issuers. Innergex believes that this indicator is important, as it provides management and the reader with additional information about its cash generation capabilities and facilitates the comparison of results over different periods. References in this press release to "Adjusted EBITDA" are to revenues less operating expenses, general and administrative expenses and prospective project expenses. Readers are cautioned that Adjusted EBITDA should not be construed as an alternative to net earnings as determined in accordance with IFRS.
Forward-Looking Information Disclaimer
In order to inform readers of the Corporation's future prospects, this press release contains forward-looking information within the meaning of applicable securities laws ("Forward-Looking Information"). Forward-Looking Information can generally be identified by the use of words such as "projected", "potential", "expect", "will", "should", "estimate", "forecasts", "intends", or other comparable terminology that states that certain events will or will not occur. It represents the estimates and expectations of the Corporation relating to future results and developments as of the date of this press release. It includes future-oriented financial information, such as expected production, revenues and Adjusted EBITDA, to inform readers of the potential financial impact of the Upper Lillooet River facility. Such information may not be appropriate for other purposes.
Forward-Looking Information in this press release is based on certain key expectations and assumptions made by the Corporation. The following table outlines Forward-Looking Information contained in this press release, the principal assumptions used to derive this information and the principal risks and uncertainties that could cause actual results to differ materially from this information.

Click here to read the full press release.
 
For more information:
Organization:
Innergex Renewable Energy Inc.

Address:
1111 Saint-Charles Street West, East Tower, suite 1255
Longueuil, Quebec
Canada, J4K 5G4
www.innergex.com/en

Contact:
Karine Vachon
Director - Communications
Tel: 450 928-2550, ext. 222
E-mail: kvachon@innergex.com