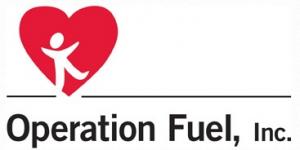 Operation Fuel


Norwich Public Utilities Taking Energy Assistance Applications for Operation Fuel
---
April 7, 2017
Norwich Public Utilities (NPU) has become the first Connecticut utility to serve as a fuel bank for Operation Fuel.
NPU is taking applications from Norwich residents for the winter energy assistance program until May 31 and also will take applications during the summer. The utility has been a fuel bank since November, when two NPU customer service representatives were trained to take applications for Operation Fuel.
"Without our fuel banks and their dedicated staff, many vulnerable families and individuals would not have access to Operation Fuel's services," explains Brenda Watson, Operation Fuel's Director of Community Programs.
Customer Service Manager Ruth Swift said NPU decided to become a fuel bank after a Norwich social service agency, which had been taking applications for Operation Fuel, had to reduce its staff. "We were very excited to work with Brenda Watson to establish NPU as a fuel bank so our residents would still have a local resource for assistance from Operation Fuel," said Swift.
Individuals who need energy assistance should call 211. Norwich residents can call NPU's Customer Service Center at 860-887-2555.
Operation Fuel will take energy assistance applications for qualified households that need help with past due utility bills through May 31 and will start taking applications again on July 5. All energy assistance applications for households that heat with oil must be submitted by Friday, April 28.
Now in its 40th year, Operation Fuel is a private, nonprofit program that provides emergency energy assistance year-round through its statewide network of 106 fuel banks to lower-income working families and individuals, the elderly, and disabled individuals who are in financial crisis.  For more information on Operation Fuel or to make a donation, go to www.operationfuel.org.
For more information:
Organization:
Operation Fuel

Address:
75 Charter Oak Ave., Suite 2-240
Hartford, Connecticut
United States, 06106
www.operationfuel.org

Contact:
Karen Paterno
Media Contact
Tel: 860-648-2264