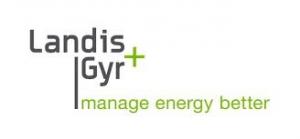 Landis+Gyr


Landis+Gyr Transitions Executive Roles
---
April 10, 2017
Landis+Gyr, the global leader in transforming the way energy is delivered and managed, announced, as part of a well-planned transition for management continuity, that its Board of Directors has promoted Richard Mora to Chief Executive Officer succeeding Andreas Umbach, who has become Landis+Gyr's Executive Chairman.
"I am extremely proud to be Landis+Gyr's new Chief Executive Officer. The company is a 121-year-old icon within the industry, so being entrusted with this position and being given the chance to lead our 6,000 incredibly talented employees serving the leading utilities around the world, is a great honor," Richard Mora said.
Prior to being the Chief Operating Officer, Mr. Mora, a 17-year veteran of Landis+Gyr, was the Executive Vice President for the company's Americas region.
In his role as Executive Chairman, Mr. Umbach will remain an officer and employee of the company, shifting his focus to helping drive strategic direction and managing the company's board for many years to come.
"I am tremendously pleased by what Landis+Gyr's management team has accomplished over the years in transitioning the company from a dedicated metering provider, to offering our customers the most advanced networking and IoT solutions in the industry. Richard has been a key contributor during this effort and for that reason this promotion is so well deserved. I look forward to the continued development of our portfolio to help the world manage energy better," concluded Mr. Umbach.
About Landis+Gyr
Landis+Gyr is the leading global provider of integrated energy management solutions for the utility sector. Offering the broadest portfolio of products and services to address complex industry challenges, the company delivers comprehensive solutions for the foundation of a smarter grid including; smart metering, distribution network sensing and automation tools, load control, analytics and energy storage. With annualized sales of more than USD 1.6 billion, Landis+Gyr, an independent growth platform of the Toshiba Corporation and 40% owned by the Innovation Network Corporation of Japan (INCJ), operates in 30 countries across five continents, and employs 6,000 people with the sole mission of helping the world manage energy better.
For more information: