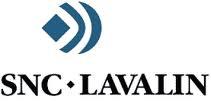 SNC-Lavalin


SNC-Lavalin awarded inspection services contract from HMDC and ExxonMobil Canada Properties
---
April 11, 2017
SNC-Lavalin (TSX: SNC) is pleased to announce that it has been awarded a six-year contract by a partnership composed by Hibernia Management & Development Company Ltd. (HMDC) and ExxonMobil Canada Properties, for the provision of inspection services for both the Hibernia and Hebron offshore oil production platforms located off Newfoundland and Labrador's east coast.
Since 1997, SNC-Lavalin has been the provider of inspection services for Hibernia. As a component of the contract, SNC-Lavalin is responsible for the provision of inspections related to the integrity and reliability of the Hibernia platform and the upcoming Hebron platform. Included in scope are: topside modules and mounted structures, primary and secondary structural elements, outfitting steel, drilling derricks and components of the concrete Gravity Base Structure, pressure equipment and lifting equipment.
"For the last 19 years, we have played an active role in providing HMDC with asset integrity services on its Hibernia platform," said Ian L. Edwards, President, Infrastructure. "This contract reflects the strength of our relationship with our client and highlights our ability to provide innovative technology and tools."
About SNC-Lavalin
Founded in 1911, SNC-Lavalin is one of the leading engineering and construction groups in the world and a major player in the ownership of infrastructure. From offices in over 50 countries, SNC-Lavalin's employees are proud to build what matters. Our teams provide engineering, procurement, construction, completions and commissioning services together with a range of sustaining capital services to clients in four industry sectors: oil and gas, mining and metallurgy, infrastructure and power. SNC-Lavalin can also combine these services with its financing and operations and maintenance capabilities to provide complete end-to-end project solutions. 
For more information:
Organization:
SNC-Lavalin

Address:
455 René-Lévesque boul. Ouest
Montréal, Québec
Canada, H2Z 1Z3
www.snclavalin.com

Contact:
Denis Jasmin, Vice-President, Investor Relations
SNC-Lavalin Group Inc.
Tel: 514-393-8000, ext. 57553
E-mail: denis.jasmin@snclavalin.com

Contact:
Louis-Antoine Paquin
Public Relations Manager, Global Corporate Communications
Tel: 514-393-8000, ext. 54772
E-mail: antoine.paquin@snclavalin.com