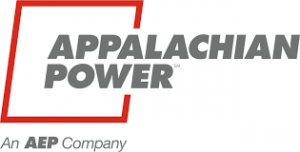 AEP Appalachian Power


New energy efficiency programs for West Virginians proposed in filings before Public Service Commission
---
April 12, 2017
Appalachian Power and Wheeling Power have petitioned the Public Service Commission of West Virginia requesting approval of new energy efficiency and demand response (EE/DR) programs for customers in West Virginia along with a review of program performance and cost recovery.
EE/DR programs help reduce the growth and demand for power required by utility customers with actions, procedures or devices used on the customer side of the electric service meter.
"Appalachian Power offers a number of successful programs to help our customers use electricity more efficiently and save money on their electric bills," said James D. Fawcett, customer services and business development director. "Our industry continues to change and our customers' expectations are evolving, so we are adapting to meet those expectations. These new programs and offerings will help us and our customers move toward a new energy future."
The Commission approved the development and use of energy efficiency and demand response programs for West Virginians in 2010. Appalachian Power has since offered programs that include rebates on a variety of energy efficiency improvements such as LED lighting and appliances for residential and commercial customers. Details of existing programs are available at www.TakeChargeWV.com
In this filing, the companies propose to add four new EE/DR offerings:
Bring-Your-Own Smart Thermostat
Small Business Direct Install Program
Multi-Family Direct Install Program and
Volt VAR Optimization Expansion Program
Appalachian is seeking incremental increases to the annual budgets for current and new EE/DR programs. Although approval of additional EE/DR programs is being requested, customers will not see a change in rates as a result of this filing. Appalachian and Wheeling expect to have a decision from the PSC later this year.
Appalachian Power has 1 million customers in Virginia, West Virginia and Tennessee (as AEP Appalachian Power). It is a unit of American Electric Power, one of the largest electric utilities in the United States, delivering electricity and custom energy solutions to nearly 5.4 million customers in 11 states. AEP owns the nation's largest electricity transmission system, a more than 40,000-mile network that includes more 765-kilovolt extra-high voltage transmission lines than all other U.S. transmission systems combined. AEP also operates 224,000 miles of distribution lines. AEP ranks among the nation's largest generators of electricity, owning approximately 26,000 megawatts of generating capacity in the U.S. AEP supplies 3,200 megawatts of renewable energy to customers.
For more information: