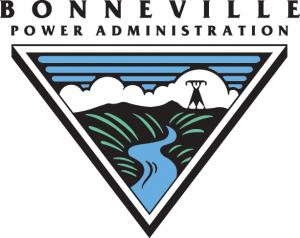 Bonneville Power Administration


BPA helps Job Corps campus achieve dramatic energy savings
---
April 28, 2017
Montana's Trapper Creek Job Corps is a mecca of self-improvement and second chances. Trainees ages 16 to 24 arrive at the pine-studded campus without a high school diploma and leave with marketable skills and solid job prospects.
But students aren't the only assets at Trapper Creek to need a fresh start and a better future: Not long ago, its leaders realized their 1960s-era buildings were crying out for similar attention.
The campus, in a climate that ranges from the frigid to the humid, was running up electric bills that couldn't be overlooked, especially by a frugal staff that prides itself on stretching lean budgets to serve 230 live-in students and 70 workers. 
To begin to understand where power was being wasted around the campus, BPA engineer Erik Boyer monitored an array of sites and systems, such as the exhaust fan for the welding shop.  
---
"I can remember times when our power bill was just astronomical, like $25,000 a month," says Daniel Gager, the works program manager. "And I thought, Wow, that's almost like someone's annual salary, close to it.'"
Built as a 1930s Civilian Conservation Corps camp in the shadow of picturesque Trapper Peak, the site was reborn as a Job Corps center in 1966. For half a century, trainees from challenging or alternative backgrounds have learned vocations from carpentry to culinary arts, welding to wildfire fighting, office administration to facilities maintenance. "I absolutely loved being there," wrote a recent graduate on the career site Indeed.com. "I would definitely recommend any young person pursue this path if they can."
In 2011, Trapper Creek officials contacted their local utility to find out how to save money and make life more comfortable at the campus. "We said, There's got to be something we can do to lower our (electric) bill,'" Gager recalls.
"They called us before they did anything and said we want to make any upgrades we do going forward as efficient as possible," said Jim Maunder of Ravalli Electric, which was Montana's first electric co-operative in 1936. Maunder knew the Job Corps' half-century-old wood buildings offered a prime opportunity for energy efficiency upgrades.

Click here to read the full press release.
For more information:
Organization:
Bonneville Power Administration

Address:
905 NE Eleventh Ave
Portland, Oregon
United States, 97208-3621
www.bpa.gov
Tel: 503-230-3000