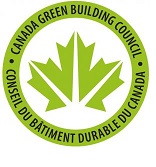 Canada Green Building Council


CaGBC supports Ontario's investments towards GHG reductions
---
May 1, 2017
The Canada Green Building Council (CaGBC) would like to commend the Ontario Provincial Government on the release of a budget that stayed true to its commitments to the Climate Change Action Plan. The CaGBC views investments in improving building energy efficiency as key to moving toward a low-carbon economy and meeting Ontario's emission reduction targets of 15 per cent by 2020, and 37 per cent by 2030.
The 2017 Ontario Budget provides greater detail on the Province's plans to transition to a low-carbon economy. CaGBC is pleased to see the Ontario Budget define its specific investments to improving energy efficiency in 2017-2018, which include:
$377 million through the Green Ontario Fund to make it easier for households and businesses to adopt low-carbon technologies;
$200 million for schools to improve energy efficiency and install renewable energy technologies;
$85 million to support retrofit activities in social housing apartment buildings; and
$55 million through a Cleantech Equity Fund to invest in clean tech firms.
Investments in clean technology are of particular importance as a new era of innovation in the building sector is required to achieve zero carbon performance. Green buildings represent innovation hubs for testing new clean technologies, integrating community renewable energy systems, and applying low impact products and materials. Ontario has the opportunity to capitalize on the capacity of its green building industry - the largest one in the country - to drive towards a low-carbon future.
There are areas where investment is needed in order to affect immediate impact, beyond the investments earmarked for social housing. Building retrofits present a massive opportunity to maximize emission reductions while boosting the economy. Building retrofits have the potential for a solid return on investment due to the significant energy savings they represent. Large-scale upgrades to existing buildings will also create jobs, drive the demand for clean innovative technologies, and could contribute $32.5 billion in total GDP impacts by 2030 and reduce 19.4 million tonnes of GHG emissions.
"These commitments and recent climate leadership policies by the Ontario government show strong intent toward incentivizing innovation and bolstering a low-carbon economy," says Thomas Mueller, President and CEO of the CaGBC. "The urgency of climate change demands ambitious and accelerated deployment of solutions that can make a tangible impact now, and in the future. We will continue to work with the Ontario government and provincial stakeholders to leverage the potential of commercial, high-rise residential and institutional buildings to contribute to the goal of immediate GHG reductions."
To learn more about CaGBC's recommendations for leveraging green buildings as climate change solutions while spurring economic growth, please visit cagbc.org/advocacy.
For more information:
Organization:
Canada Green Building Council

Address:
47 Clarence Street, Suite 202
Ottawa, Ontario
Canada, K1N 9K1
www.cagbc.org