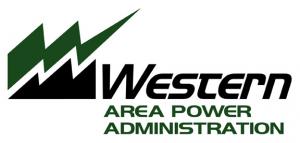 Western Area Power Administration


WAPA selects platform for PRS upgrade New software will increase transparency and auditability of WAPA's rate information
---
May 1, 2017
WAPA awarded a contract to software development company Utilities International, Inc., on April 5, for a new Power Repayment Study platform that provides a reliable, transparent solution to display the studies for WAPA's 15 rate-setting power and transmission projects.
"UII has been an industry leader for over 20 years and offers a proven product that is used by many companies in the utility industry, including some of WAPA's customers," said WAPA Power Marketing Advisor Rodney Bailey, who is leading the PRS software upgrade.
WAPA is replacing its multiple macro-driven and formula driven platforms with a single PRS software solution that is secure and provides accuracy, transparency and consistency to the WAPA-wide rate and repayment system.
The software upgrade is highlighted in WAPA's refreshed Strategic Roadmap 2024 to ensure the organization can deliver mission-critical customer services in an evolving industry. Specifically, the software upgrade is needed to address four key areas related to WAPA's rates development:
Financial compliance to demonstrate WAPA's PRS integrity and streamline Federal Energy Regulatory Commission filings and government reporting requirements.
Cybersecurity embedded into platform and formulas for tracking and displaying data.
Transparency for customers in a user-friendly format that provides reliable information and the ability to perform "what-if" scenarios.
Reduce long-term costs by operating just one system and allowing staff to focus on rate analysis and development, rather than spending hours verifying the PRS process.
During the next several months, WAPA will be working with UII to standup the new platform and training WAPA staff, with the anticipation of conducting parallel testing on the fiscal year 2017 repayment studies and full productions on the fiscal year 2018 repayment studies.
Learn more about the upgrade

Customers and other stakeholders interested in WAPA's PRS software upgrade can see customer presentations that give an overview of UII, a breakdown of the upgrade costs and more detailed analysis about the purpose of the PRS project and requirements WAPA was seeking in a commercial off-the-shelf product. Specifically, check out:
About WAPA

Western Area Power Administration annually markets and transmits more than 25,000 gigawatt hours of clean, renewable power from 56 federal hydroelectric powerplants owned and operated by the Bureau of Reclamation, U.S. Army Corps of Engineers and International Boundary and Water Commission in 15 western and central states. It is part of the Department of Energy. Follow us on Twitter @WesternAreaPowr or visit the website at www.wapa.gov.
For more information:
Organization:
Western Area Power Administration

Address:
12155 W Alameda Pkwy
Lakewood, Colorado
United States, 80228-8213
www.wapa.gov
Tel: 720-962-7000

Contact:
Jennifer Neville
Western Area Power Administration
Tel: 720-962-7050
E-mail: publicaffairs@wapa.gov