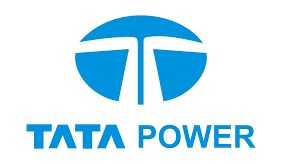 Tata Power


Tata Power executes Distribution Franchisee Agreement (DFA) for electricity distribution in Ajmer City
---
May 2, 2017
Tata Power, India's largest integrated power company, announced execution of Distribution Franchisee Agreement (DFA) for electricity distribution in Ajmer City. Subsequent to winning the bid for Distribution Franchisee of Ajmer Circle, Tata Power has formed a Special Purpose Company (SPC) "TP Ajmer Distribution Limited". The Company signed the Distribution Franchisee Agreement (DFA) with Ajmer Vidyut Vitran Nigam Limited (AVVNL) to cater to the power requirements of customers in Ajmer, for a period of 20 years.
The SPC, TP Ajmer Distribution Limited will be responsible for operating and maintaining the distribution network in Ajmer City, which includes City Division-I and City Division-II areas. It will also be responsible for managing the billing and collections in the said areas. TP Ajmer Distribution Limited will work closely with all the existing employees of AVVNL to facilitate serving customers with efficiency and superior customer care that are synonymous with Tata Power.
Commenting on this development, Mr. Anil Sardana, CEO & Managing Director, Tata Power, said, "At Tata Power, we are committed to provide our customers with reliable and quality power, teamed with superior customer service. It is our endeavour to be the most preferred distribution company in the country, and work relentlessly towards achieving this objective. The success of our Delhi, Mumbai, and Jamshedpur Distribution businesses are testament to this fact. We welcome all our customers in Ajmer to a world class reliable power experience that is backed by best-in-class customer service. We would also like to thank AVVNL for giving us the opportunity to serve the residents of Ajmer city. We look forward to support of all stake holders to make the new assignment a success."
Having gained vast experience in Distribution in Mumbai and Delhi, Tata Power's entry into Ajmer will prove beneficial to both customers as well as AVVNL.Tata Power has been a benchmark performer in Delhi since the last 15 years, where losses in Delhi have been brought down from a high of 53% in 2002 to approximately 8.8% in March 2017. At Ajmer also, similar strategy is being worked out where Tata Power will work on all the areas to improve overall improvement in Distribution system by adapting to Tata culture of transparency and customer orientation quickly.
Tata Power and AVVNL will now commence various activities required for a smooth transition to facilitate the takeover of the Distribution Franchisee operations by TP Ajmer Distribution Limited.
About Tata Power

Tata Power is India's largest integrated power company with a growing international presence. The Company together with its subsidiaries and jointly controlled entities has an installed gross generation capacity of 10577 MW and a presence in all the segments of the power sector viz. Fuel Security and Logistics, Generation (thermal, hydro, solar and wind), Transmission, Distribution and Trading. It has successful public-private partnerships in Generation, Transmission and Distribution in India namely "Tata Power Delhi Distribution Limited" with Delhi Vidyut Board for distribution in North Delhi, 'Powerlinks Transmission Ltd.' with Power Grid Corporation of India Ltd. for evacuation of Power from Tala hydro plant in Bhutan to Delhi and 'Maithon Power Ltd.' with Damodar Valley Corporation for a 1050 MW Mega Power Project at Jharkhand. Tata Power is serving more than 2.6 million distribution consumers in India and has developed the country's first 4000 MW Ultra Mega Power Project at Mundra (Gujarat) based on super-critical technology. It is also one of the largest renewable energy players in India with a clean energy portfolio of 3141 MW. Its international presence includes strategic investments in Indonesia through a 30% stake in the leading coal company PT Kaltim Prima Coal (KPC), 26% stake in mines at PT Baramulti Suksessarana Tbk ("BSSR"); in Singapore through Trust Energy Resources to securitize coal supply and the shipping of coal for its thermal power generation operations; in South Africa through a joint venture called Cennergi' to develop projects in sub-Sahara Africa; in Zambia through 50:50 joint venture with ZESCO for 120 MW Hydro which has become operational in 2016; in Georgia through AGL which is a joint venture with Clean Energy, Norway & IFC for development of 185 MW hydro project which is scheduled to be commissioned in 2016;  in Australia through investments in enhanced geothermal and clean coal technologies and in Bhutan through a hydro project in partnership with The Royal Government of Bhutan. With its track record of technology leadership, project execution excellence, world class safety processes, customer care and driving green initiatives, Tata Power is poised for a multi-fold growth and committed to 'lighting up lives' for generations to come".
For more information: