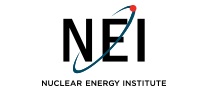 Nuclear Energy Institute


NEI President and Chief Executive Officer Outlines Industry Priorities for 2018 Budget
---
May 8, 2017
As the debate begins on the administration's budget proposal for fiscal 2018, NEI provided its perspective on what Congress should prioritize in the government's nuclear energy programs.
Testifying at a hearing of the U.S. House Appropriations Committee's Energy and Water Development subcommittee May 3, NEI President and Chief Executive Officer Maria Korsnick emphasized the importance of improving efficiency at the U.S. Nuclear Regulatory Commission, dealing with used nuclear fuel and other top priorities.
"While our reactor fleet relies on a focused, efficient, and technically expert NRC, we believe the agency's regulatory regime needs to evolve," Korsnick said.
"Congressionally-directed independent assessments emphasize the need for NRC to continue improving the efficiency and transparency of its regulatory processes and operations consistent with its own principles of good regulation."
Korsnick's testimony highlighted the industry's top priorities for the upcoming budget including:  
updating the NRC's outdated and costly regulatory regime
urgently reviewing and acting on accident tolerant fuel and advanced reactor programs
funding federal research and development efforts that promote new technologies and innovation, and
licensing the proposed Yucca Mountain repository in parallel with pursuit of a consolidated interim storage facility.
In a brief question-and-answer exchange after Korsnick's testimony, subcommittee Ranking Member Rep. Marcy Kaptur (D-Ohio) asked her about possible remedies for "market pressure" which has led to the closing of nuclear power plants.
"It is a significant challenge. We've closed six plants in the last few years," Korsnick said. "I would say right now the solutions are playing out in individual states. There was success in New York and Illinois."
She added that keeping American nuclear power plants running and retaining nuclear know-how are national security imperatives.
"I do think it's very important for us as a nation, to step back and appreciate the importance of nuclear power," Korsnick said.
"There are 60 reactors being built around the world today. Two thirds of those are Chinese and Russian designs. The U.S. needs to be in that conversation. We do not get in that conversation by letting our [nuclear] fleet at home atrophy. We need to take this very seriously, as a national security issue."
Funding for a national used fuel program is critical, Korsnick said.
"NEI supports funding for [the U.S. Department of Energy] and NRC to complete the licensing of the Yucca Mountain repository in parallel with the development of a consolidated storage facility. We encourage Congress to restructure the funding and spending mechanisms of the Nuclear Waste Fund to provide for dependable access to the Nuclear Waste Fund while maintaining Congressional oversight. Such action is essential to ensuring that the federal government can meet its statutory and contractual commitments."
Korsnick also said Congress should support small modular reactors (SMRs).
"The small modular reactor licensing and technical support program should be expanded to support first-of-a-kind engineering work. Continued investment by the federal government as a cost-sharing partner is necessary to ensure that the first SMRs are deployed in the mid-2020s."
Korsnick added that NEI supports increased funding for the accident tolerant fuel (ATF) program (the industry terminology is advanced technology fuel) and that Congress should continue funding the Consortium for Advanced Simulation of Light Water Reactors.
"The industry, with the support of the DOE, is actively working on [research and development] that can reduce the operating cost of the existing fleet. This includes work in advanced instrumentation and controls and the accident tolerant fuel program," Korsnick said.
"Increasing funding for DOE's accident tolerant fuel program will enable the research and development to be accelerated."
"The ability of the nuclear industry to continue to innovate depends on the federal government supporting demonstration projects and encouraging advanced research," Korsnick added.
"Continued and increased funding for the DOE advanced reactor research and development program is essential to foster the ongoing and timely development and commercialization of advanced reactors."
Among the programs managed by DOE's Office of Nuclear Energy that NEI supports are those seeking to accelerate the commercial use of new non-light water reactor technologies, including the Gateway for Accelerated Innovation in Nuclear (GAIN) initiative. The industry also supports the establishment of a U.S. fast neutron test reactor user facility, Korsnick said.
The Trump administration released its budget fiscal 2018 proposal in March. That proposal differs from the bipartisan budget Congress approved April 30 of this year, to fund the government through the rest of fiscal 2017, ending Sept. 30.
The 2017 budget includes significant funding for various nuclear energy programs.  
For more information:
Organization:
Nuclear Energy Institute (NEI)

Address:
1776 I St NW
Washington, District of Columbia
United States, 20006-3708
www.nei.org
Tel: 202-739-8000