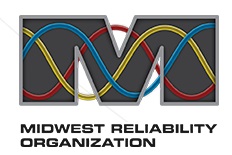 Midwest Reliability Organization


Valerie Agnew Named Vice President of Enforcement at MRO
---
May 8, 2017
Midwest Reliability Organization (MRO) is pleased to announce that Valerie (Val) Agnew has accepted the position of MRO Vice President Enforcement ef-fective May 8, 2017.

Agnew served most recently as Senior Director of Reliability at the North American Electric Reliability Corporation (NERC) in Atlanta, Georgia, where she served in various leadership positions for the past eight years. During her tenure at NERC and in her most recent position as a Senior Director, Agnew provided strategic and tactical direc-tion in the areas of standards development, registration, enforcement and compliance. She distinguished herself through her collaborative leadership approach with regional staff and brought key insights around risk-informed, adaptive regulation through the Re-liability Assurance Initiative.

Prior to joining NERC, Agnew worked at Honeywell International in Phoenix, Arizona as an International Contracts Manager and at Tucson Electric as a Director of Key Com-mercial Accounts. Agnew earned her Masters of Business Administration from Colora-do State University and received her J.D. from the Phoenix School of Law. She is a member of the State Bar of Arizona.

In her new role, Agnew will oversee MRO's enforcement activities, as well as interface with NERC and the other eight Regional Entities. "Val knows us and our work. She has always been supportive of the important role we, and the other Regional Entities, have as NERC's front lines to the industry," said MRO President and CEO Dan Skaar. "We are very fortunate to have someone with her level of experience join our team."

Midwest Reliability Organization (MRO) is a non-profit organization dedicated to ensuring the reliability and security of the bulk power system in the north central region of North America, including parts of both the United States and Canada. MRO is one of eight regional entities in North America operating under authori-ty from regulators in the United States and Canada through a delegation agreement with the North Ameri-can Electric Reliability Corporation (NERC). The primary focus of MRO is ensuring compliance with interna-tional reliability standards, performing assessments of the electric grid, and other matters impacting reliabil-ity of the bulk electric system.
 
For more information: