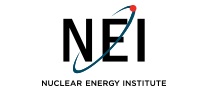 Nuclear Energy Institute


The Uranium D&D Tax: Why the Third Time Is Not the Charm
---
May 9, 2017
The nuclear industry is asking the administration not to reinstate a fee on utility customers to clean up three closed U.S. Department of Energy-owned uranium enrichment sites for which they already have paid twice.
A May 1 letter from NEI, the National Association of Regulatory Utility Commissioners (NARUC) and the Nuclear Waste Strategy Coalition (NWSC) urges Energy Secretary Rick Perry and Office of Management and Budget Director Mick Mulvaney not to include the reinstatement of a fee to provide income for the Uranium Enrichment Decontamination and Decommissioning (D&D) Fund in DOE's fiscal 2018 budget request.
DOE's closed Gaseous Diffusion Plant in Portsmouth, Ohio, is being decontaminated and decommissioned. [Photo: DOE]
The letter and an attached resolution that NARUC adopted in 2013 explains the position of the three organizations on why such a tax would be unfair.
The three uranium enrichment plants at Oak Ridge, Tennessee, Paducah, Kentucky and Portsmouth, Ohio were built by the federal government in the 1940s and 1950s for defense purposes and operated for about 25 years. From 1969 through 1992, DOE and its predecessor agencies sold some of the plants' enrichment services commercially under full-cost recovery contracts that required utility customers to pay for the plants' future D&D.
Although the D&D fees were collected, the government did not set the funds aside, and in the 1992 Energy Policy Act assessed utilities a second time with an annual fee of $150 million for 15 years, which was paid in the amount of $2.6 billion.
The April 1 letter urges Perry and Mulvaney not to include yet another $2.2 billion, 10-year tax on utilities and their ratepayers in the administration's 2018 budget request, which would represent the third time a fee for the same program might be assessed.

Click here to read the full press release.
For more information:
Organization:
Nuclear Energy Institute (NEI)

Address:
1776 I St NW
Washington, District of Columbia
United States, 20006-3708
www.nei.org
Tel: 202-739-8000

Contact:
Nuclear Energy Institute (NEI)
Tel: 202.739.8000 or 703.644.8805
E-mail: media@nei.org