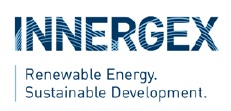 Innergex Renewable Energy Inc.


Innergex reports its first quarter 2017 results
---
May 10, 2017
Innergex Renewable Energy Inc. (TSX: INE) ("Innergex" or the "Corporation") released its operating and financial results for the first quarter ended March 31, 2017.
"Innergex is proud to have completed the commissioning of its largest hydroelectric facility and acquired a 44 MW wind farm in France during the quarter as well as to have announced its intention to acquire three additional wind projects in France after the quarter," said Michel Letellier, President and Chief Executive Officer of the Corporation. "Our recent commissioning and acquisitions demonstrate our ability to meet our growth objectives and expand our geographical presence and energy source diversification to further solidify our business by mitigating unpredictable weather scenarios."
"Despite overall lower production than the long-term average ("LTA") this quarter, we have been able to post strong results and deliver on our commitments while distributing a solid dividend to our shareholders," he added.

Click here to read the full press release.
For more information:
Organization:
Innergex Renewable Energy Inc.

Address:
1111 Saint-Charles Street West, East Tower, suite 1255
Longueuil, Quebec
Canada, J4K 5G4
www.innergex.com/en