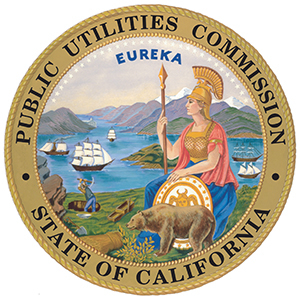 California Public Utilities Commission


CPUC Approves Settlement Agreement For PG&E Revenue Requirement For 2017-2019
---
May 12, 2017
The California Public Utilities Commission (CPUC) approved a settlement agreement in Pacific Gas and Electric Company's (PG&E) rate case that reflects careful assessment of the revenue requirement that is necessary for PG&E to provide safe and reliable service for the years 2017-2019. 
Today's (5/11) decision approves a settlement agreement between PG&E and 14 parties to the proceeding, including the Office of Ratepayer Advocates, TURN, A4NR, the Center for Accessible Technology, Marin Clean Energy, Small Business Utility Advocates, National Diversity Council, and the Environmental Defense Fund. 
PG&E's revenue requirement (the total amount of revenue needed to pay all operating and capital costs of doing business) for 2017 is increased 1.1 percent over its currently authorized level of $7.916 billion.  This authorized increase is a net result of a decrease from 2016 levels of $62 million for electric distribution, a decrease of $3 million for gas distribution, and an increase of $153 million for electric generation.  The Settlement Agreement also authorized a revenue requirement increase of $444 million in 2018 (an annual increase of 5.5 percent), and $361 million in 2019 (an annual increase of 4.3 percent).
"The Settlement Agreement we approved today provides the necessary funds to allow PG&E to operate its electric and gas distribution systems safely and reliably," said CPUC President Michael Picker. "The Settlement Agreement is a compromise that significantly reduces the revenue requirement originally sought by PG&E while providing the company with a reasonable revenue requirement in 2017, 2018, and 2019."
The revenue requirement approved in the Settlement Agreement will allow PG&E to make significant safety and reliability investments in its system, including continued upgrades and enhancements to aging infrastructure, improving emergency response capabilities, integrating renewables into the grid, and improve IT-related services and customer account services. 
The CPUC made exceptions to the Settlement Agreement. One exception requires more scrutiny over PG&E's Rule 20A electric undergrounding program by requiring an audit of the program and requiring a balancing account that tracks PG&E's costs for Rule 20A projects.  Another exception requires PG&E to establish a tax memo account to track differences between PG&E's tax forecast and actual tax expenses.
The proposal voted on is available at http://docs.cpuc.ca.gov/PublishedDocs/Published/G000/M186/K444/186444518.pdf.
For more information on the CPUC, please visit www.cpuc.ca.gov.
For more information:
Organization:
California Public Utilities Commission (CPUC)

Address:
505 Van Ness Avenue
San Francisco, California
United States, 94102
http://www.cpuc.ca.gov/aboutus/

Contact:
Terrie Prosper, Director–News & Public Information
California Public Utilities Commission
Tel: 415.703.1366
E-mail: news@cpuc.ca.gov