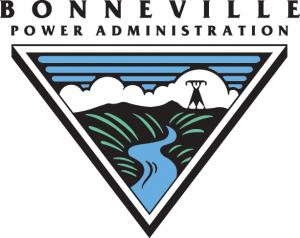 Bonneville Power Administration


BPA's 2016 Sustainability Report is now available online
---
May 12, 2017
The BPA Sustainability Program began as a grassroots initiative about ten years ago and has grown into a robust integrated program.
Last year, resource efficiency efforts at BPA headquarters yielded substantial environmental improvements. In 2016, the building consumed less energy and water per square foot than ever before. A project to replace bathroom fixtures with new water-efficient toilets, urinals, faucets and showers is expected to reduce water use by 62 percent compared to previous years. That's over 4 million gallons in savings, or enough to fill six Olympic-sized swimming pools.
This report highlights the work of people who care deeply for the communities and environment of the Pacific Northwest. BPA is proud of these achievements and looks forward to further embedding sustainability into operations. In a time where managing costs and ecological impacts are imperative, BPA must continue to serve as an example for the region and an asset to ratepayers.
---
Another project to upgrade lighting to LED lamps yielded immediate results. Within the first six months of the installation, the new lighting saved BPA roughly $65,000 in energy costs compared to the same period the previous year.
Drainage system upgrades at several substations will ensure removal of potential contaminants from stormwater before runoff discharges into nearby streams, and in support of a federal strategy to protect pollinators, BPA's Environmental Compliance Group is promoting establishment of native flowering plant species along BPA rights-of-ways.
In addition, BPA's management of the nation's largest fish and wildlife protection program has added fish to the rivers and so much more. The report features stories about habitat improvement projects in the Lochsa River Basin and the Grande Ronde River Subbassin.
BPA's sustainability effort is growing stronger and more sophisticated every day. The new Diversity and Inclusion Office works hard to create a positive work environment and increase opportunities for the workforce. The Safety team, too, has implemented a number of new initiatives to make sure that the health and wellbeing of the workforce is safeguarded to the maximum degree. The 2016 sustainability report has been expanded to reflect this work and includes a larger cross-section of activities from around BPA, compared to reports from previous years.
In an effort to conserve resources, a limited number of hardcopies are available in the BPA Library and Visitor Center.
For more information:
Organization:
Bonneville Power Administration

Address:
905 NE Eleventh Ave
Portland, Oregon
United States, 97208-3621
www.bpa.gov
Tel: 503-230-3000