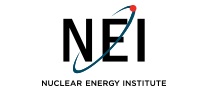 Nuclear Energy Institute


House Representatives Ask Trump to Fund Small Reactor Development
---
May 12, 2017
A group of 17 Republican members of the U.S. House of Representatives are urging President Trump to include sufficient support in its fiscal 2018 spending plan for advanced nuclear energy technology, and in particular for the U.S. Department of Energy's small modular reactor (SMR) program. The call to action was included in a letter sent to the president earlier this week.
As discussions to fill the blanks in the president's preliminary 2018 budget begin on Capitol Hill, the representatives' plea echoes the sentiment expressed by small reactor consortium SMR Start last week and by NEI President and Chief Executive Officer Maria Korsnick in her testimony before a House appropriations committee May 3.
NuScale Power's second SMR control room simulator was commissioned in Richland, Washington, on May 9. The company's first SMR plant is expected to begin operations by 2026. [Photo: NuScale]
The May 2 letter was signed by appropriations committee member Rep. Dan Newhouse (R-Wash.) and 16 other Republicans, including Reps. Michael McCaul (R-Texas), Pete Sessions (R-Texas) and Greg Walden (R-Ore.), who chair the House Homeland Security, Rules, and Energy and Commerce committees respectively.
Congress recently appropriated $95 million in fiscal 2017 to fund DOE's public-private cost-share SMR licensing technical support program to help accelerate the development of SMRs. However, it is not certain what the level of funding will be for fiscal 2018.
DOE plays a crucial role in supporting the development of SMR designs. In January, DOE proposed a four-year, $750 million SMR enterprise innovation program, with a goal to create new U.S. nuclear designs that "maintain U.S. leadership in nuclear technology, and serve as a valuable export to support domestic manufacturing jobs." The department has outlined specific SMR development activities in a report and letters to the House and Senate appropriations committees.
"Funding for the SMR program should be increased in fiscal 2018, to expand ongoing work to include development of advanced manufacturing methods and other technologies important to SMRs," said SMR Start spokesperson James Gaston.
The 17 congressional representatives urge the president in their letter to "help reestablish the United States as the world leader" in the development of advanced nuclear reactor technology and to recognize that other countries also are developing SMR concepts with the intention of dominating the international market.
"We know foreign nuclear programs are largely backed by their respective governments, and thus U.S. private sector nuclear technology development has a significant competitive disadvantage," the letter says.
Countries like Canada and the United Kingdom have expressed interest in U.S. small reactor technologies. Meanwhile, other countries including Argentina, China, Russia and South Korea are developing their own SMR designs, both for domestic use and export internationally.
The representatives ask the administration to recognize the value to national security of establishing the kind of long-term relationships that nuclear technology trade engenders.
"When a country selects a U.S.-origin reactor it comes with strong nonproliferation conditions to ensure safeguards and physical security at the facility, and many other U.S. security requirements that other nations do not demand," the letter says.
"Developing this technology will help U.S. companies capture an international market for smaller and more versatile carbon-free energy sources. Given the benefits to domestic job creation, export income and clean electricity, federal support for SMR technology is a sound investment in our nation's future," NEI's Korsnick said at her May 3 House appropriations testimony.
The letter also notes the kind of jobs created with a robust export of U.S.-technology SMR designs. Unlike larger reactors that must be built on-site, SMRs can largely be manufactured at a factory and then shipped to its final location.
"This means that the thousands of jobs associated with the nuclear supply chain and reactor manufacturing would remain in the United States, with the added advantage of generating billions of dollars in exports," the letter says.
SMR Developers Agree DOE Support Must Continue
SMR development is progressing on several fronts, with U.S. companies having invested more than $1 billion to date. In January, NuScale Power LLC became the first SMR developer to submit to the U.S. Nuclear Regulatory Commission a design certification application. The NRC accepted the application for full review in March, moving the company and its consortium partners closer to construction of the nation's first SMR facility at DOE's Idaho National Laboratory. The plant will be owned by Utah Associated Municipal Power Systems, and commercial operations by Washington state-based utility Energy Northwest are expected to begin by 2026.
"NuScale Power is a DOE cost-share success story," the company's chairman and chief executive officer, John Hopkins, said. "The $165 million in DOE funding received to date has attracted several hundred million in private sector funds from industry. It will still take substantial investment to get the first plant up and running. If we expect these levels of private sector funding to continue, we need to move forward with well-structured federal support programs for customer licensing, detailed design and manufacturing support in 2018 and beyond."
"The payoff is tens of thousands of manufacturing jobs, thousands of construction jobs per plant, hundreds of operations jobs per plant, and billions of dollars in U.S. exports in a foreign market that will expand rapidly, with or without us. With us, we ensure that the U.S. national security interests for nuclear safety and non-proliferation are met."
There are other players in the SMR field. In January, the NRC accepted for review Tennessee Valley Authority's (TVA) May 2016 early site permit application to study its Clinch River site in eastern Tennessee for a potential SMR plant using an as-yet unspecified design.
"SMR technology has the potential to address many of the challenges facing nuclear energy, offering smaller increments of capital investment and greater operational flexibility," TVA Senior Manager of SMR Technology Dan Stout said.  
For more information:
Organization:
Nuclear Energy Institute (NEI)

Address:
1776 I St NW
Washington, District of Columbia
United States, 20006-3708
www.nei.org
Tel: 202-739-8000

Contact:
Nuclear Energy Institute (NEI)
Tel: 202.739.8000 or 703.644.8805
E-mail: media@nei.org