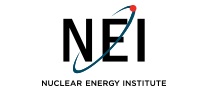 Nuclear Energy Institute


Possible Nuclear Plant Closures Spur Worry in Ohio
---
June 19, 2017
The Benton-Carroll-Salem School District in Ottawa County, Ohio, is proud of its schools and its high-quality staff, but Superintendent Guy Parmigean is worried. Uncertainty about the possible premature closure of the economically challenged Davis Besse Nuclear Power Station already has caused plans for a new school to be shelved. With 40 percent of school district revenues coming from Davis Besse's taxes, the plant's closure "would be catastrophic to our school system," he said at a nuclear energy summit June 13 in Columbus, Ohio.
The event was sponsored by the Michigan-Ohio Chapter of the American Nuclear Society, North American Young Generation in Nuclear and the AFL-CIO. Discussion centered on the role and future of nuclear energy in Ohio. At issue: Ohio's two nuclear plants FirstEnergy Corp.'s Davis Besse and Perry are at risk financially and may close years before the expiration of their operating licenses. The same issues are playing out in New York, Illinois, Connecticut and Pennsylvania.
Speaking in Ohio, NEI President and CEO Maria Korsnick thanked labor organizations for supporting efforts to preserve nuclear plants. From left: Kelly Cooper, national representative for Region III, Utility Workers Union of America; Austin Keyser, legislative director, International Brotherhood of Electrical Workers (IBEW); Jim Hunter, utility department director, IBEW.
"Markets don't provide adequate compensation for the real value nuclear energy provides. What is not valued may be lost, as we've seen with several plant closures," Nuclear Energy Institute President and Chief Executive Officer Maria Korsnick told the gathering. "Ohio is looking for solutions," she said.
"All electrons are the same, so some people think it doesn't matter how they're generated. We know different," Korsnick said.  The potential impact of losing nuclear generation includes a decline in energy technology diversity; less emission-free, 24/7 generation; and a loss of the significant economic benefits that nuclear plants provide, she said.
Korsnick said there is an urgent need for action. "We have to look at the energy mix we want in the future and take appropriate measures to ensure that the United States has that. It's too important to leave this to distorted market processes."
Korsnick pointed out that electricity rates will go up if the nuclear plants are closed, hitting Ohio ratepayers.
"The nuclear plants operate at the low end of the [price] spectrum. Once these gas plants and other plants come on line, it's the last plant that's needed to meet demand that sets the price of electricity," she said. "If you're shutting down these plants that are way down here [on the price curve], then one of these plants that doesn't operate today because it costs too much is going to come on line." As a result, the price of electricity is going to increase, Korsnick said.
If nuclear were to no longer be part of the grid in Ohio, the diversity of electricity supply would suffer, leaving natural gas and coal as the biggest sources of electricity in the state. Some have pointed out that that would put too much market power in the hands of natural gas producers, ultimately driving up electricity prices over the long term.
"We have to make some tough decisions," she said. "Do you want to pay more for your electricity [because you] value what you're getting this diversity of baseload supply and clean air or do you want to make another choice?"
Korsnick urged those attending the event and throughout the state to get involved and let their voices be heard.
"Let your legislators know that you're very aware of this issue and that it matters to you," Korsnick said. "Legislators need the confidence that, if they make this tough decision, they're going to have voters who will stick with them."
For more information:
Organization:
Nuclear Energy Institute (NEI)

Address:
1776 I St NW
Washington, District of Columbia
United States, 20006-3708
www.nei.org
Tel: 202-739-8000