Electric Energy Magazine is published 6 times a year by:
Jaguar Expo Inc.
CP 50514 Carrefour-Pelletier
Brossard, Quebec Canada J4X 2V7
Tel.: (888) 332-3749
Fax: (888) 243-4562
E-mail:
jaguar@jaguar-media.com
Electric Energy T&D Magazine serves the fields of electric utilities, investor owned, rural and other electric cooperatives, municipal electric utilities, independent power producers, electric contractors, wholesalers and distributors of electric utility equipment, manufacturers, major power consuming industries, consulting engineers, state and federal regulatory agencies and commissions, industry associations, communication companies, oil & gas companies, universities and libraries.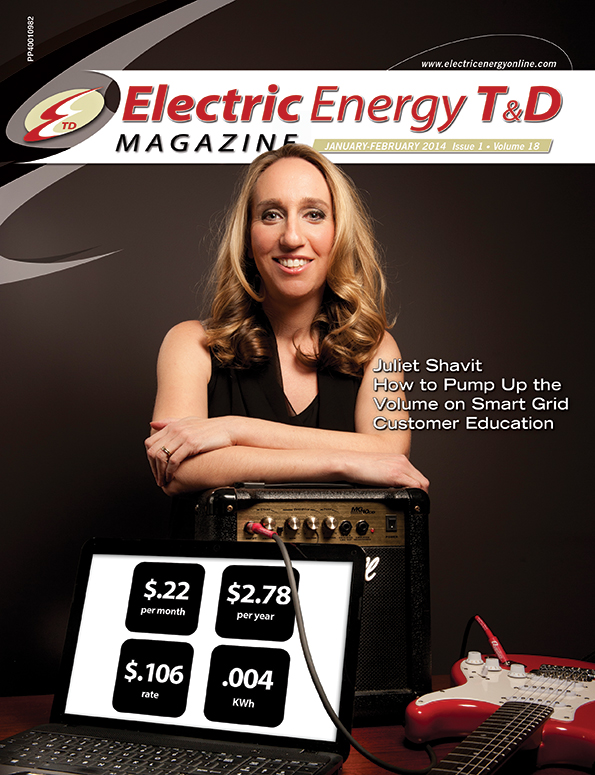 (5MB)
4
Terry Wildman, Editor-in-Chief
Just days before Christmas, the weather offices were blasting warnings by the hour that Southern Ontario was going to find itself in the throes of an horrific ice storm.
14
Juliet Shavit, SmartMark CEO
Juliet Shavit has never been shy about the importance of investing in Smart Grid customer education. Electric Energy T&D magazine sits down with Juliet to talk about her latest ambition – standardizing a framework for Smart Grid customer education.
16
Malcolm Metcalfe, LVO, P. Eng
With the launch of a 'first-of-its kind' electricity grid initiative in Ontario, local businesses from various industries across the province are playing an innovative role in the electricity sector.
19
Matt Wakefield, Director, Information and Communication Technology Electric Power Research Institute
Electric Energy T&D is pleased to introduce the latest member of our lineup of regular editorial features. Through the eyes of the Electric Power Research Institute (EPRI) From Research to Action takes an inside look at the hottest, most technical, and advanced aspects of electric energy T&D.
23
John Chowdhury
Utilities' transmission and distribution professionals and their peers in information technology organizations are faced with numerous challenges in today's environment.
27
Scott Smith
The traditional notion of integrated resource planning (IRP) is rapidly changing within those utility contexts where distributed resources are playing a more prominent role.
31
Peter Ebersold
Substation expansions can become extremely complicated when space is limited. That's when use of high voltage underground cable comes into its own as a viable option.
33
Scott Zajkowski
Distribution line monitoring is an absolute requirement for utilities that want to reach a truly optimized and self-healing smart grid.
36
Rudi Carolsfeld
When Jim got the call from the fire department that a recent house fire was caused by illegal wiring for basement lighting installed to grow marijuana, he wasn't really surprised. Everyone knew that these grow-ops exist, and the police had a good record of finding them and shutting them down.
38
Amit Narayan
Smart meters and other intelligent field assets are allowing utilities and others in the electricity supply chain to streamline operations and cut costs.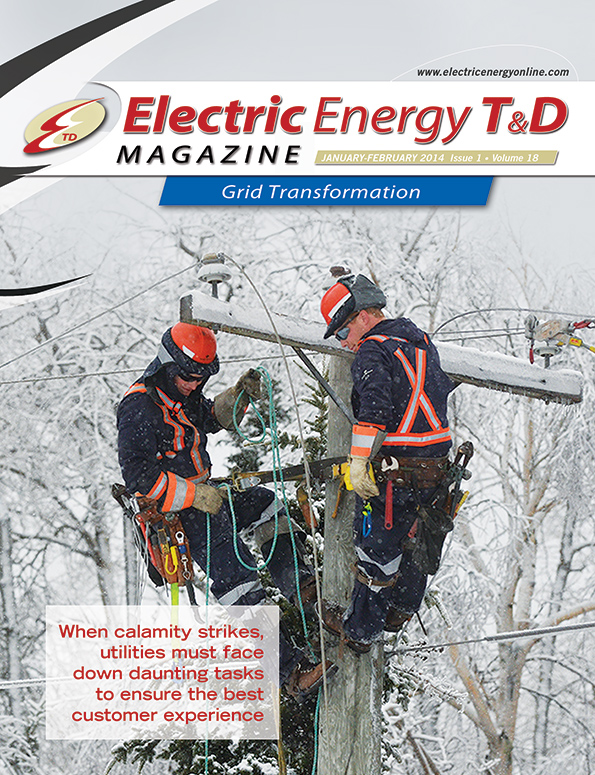 (1MB)
3
Jon Brock, in conversation with Robert Wong, VP of IT & Strategic Management; Toronto Hydro
This year at the Smart Grid RoadShow/SmartGrid Canada event, an invite-only reception for utility executives was held in downtown Toronto.
8
John D. McDonald
It is difficult to overstate the importance of interoperability. It lies at the heart of complex systems with many components, all of which must work together. The greater the complexity, the greater the importance of interoperability.
11
Mary Brittain-White
It is 2008 and a company, let's call them Mechanical and Electrical Contractors or 'MEC,' has 800 technicians on both project-based and support contracts.