Utilities Go Mobile to Improve Operations
by Jim Dobbs
---
For the typical utility company, two-thirds of total employees are field based. This makes the extension of critical business applications to remote users a key opportunity for productivity improvement and cost reduction. Mobile technologies integrated with back-end systems, such as outage management and work management systems, support the display of maps in the field and help coordinate crew activities, enabling field personnel to view, update and complete work orders.
For example, in the case of outage management, an integrated solution offers field crews the same map view as a dispatcher, establishing real-time, bidirectional communication between the field and the back office. Field crews can update job information, change job and crew status, create new outages on the network, perform tracing, use GPS navigation with automatic vehicle location (AVL) and more. Changes made in the field are instantly visible to the dispatcher.
By integrating functions such as these, and extending information and capabilities to the field, forward thinking utilities are improving operations, from outage to asset management.
Outage Restoration
Severe weather is the leading cause of power outages in the U.S. Consider the state of Wisconsin. The state experiences many outages due to high winds and winter weather. Dispatchers and field crews from utility companies like Wisconsin Public Service (WPS) often deal with trouble calls, such as outages caused by fallen trees or frozen power lines.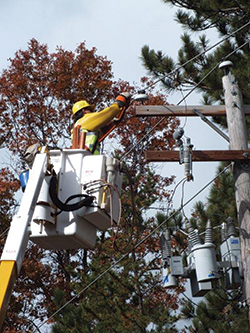 In order to deal with these demands, WPS has worked to improve outage management across its service territory. Serving more than 400,000 utility customers and 300,000 natural gas customers in northeastern Wisconsin, WPS uses a configurable, off-the-shelf outage management system (OMS). It features a simple, intuitive user interface with a geographic information system (GIS)-based interactive map, providing effective dispatching, monitoring and operations.
With integrated mobile technologies, WPS extends outage management to the field. Field crews at WPS can see exactly what the dispatchers in the office see. In an instant, they know where an outage is, what may have caused the outage and who can fix it. The even know the location of the nearest technician based on a map view of the electrical and street networks.
Prior to the implementation of the new OMS in 2006, when a call came into its dispatch center, WPS linemen would have to write their trouble orders on paper forms based on the dispatchers' relayed information. This cumbersome process also left field workers completely dependent on information they received from the dispatchers, causing more radio traffic and less time for the dispatch center and field crews to address other issues.
With the integrated OMS and mobile solution, the process has greatly improved. "The response is quicker for us and it saves a lot of time in dispatching," said Jeff Weller, line electrician at WPS. "We don't have to sit and wait now for another job. It just comes to us instantaneously. It's incredible, the response time."
For the dispatch control center, the system slashes radio traffic and allows dispatchers to handle other tasks. As Dale Klimek, distribution operation supervisor at WPS explained, "Now that we send information to the field crews electronically, our dispatchers are freed up to do other things that we weren't able to do in the past."
For example, during storms, WPS places a lot of focus on the electrical grid and dispatching line crews to storm areas. Before implementation, dispatchers had trouble servicing the WPS gas business while still handling high-priority electrical issues. With the time savings from mobile technology, WPS can serve gas employees and communicate with other customers and business partners, while still addressing the electrical issues associated with weather events.
"[It] allows us to make smart decisions on which crew to send where and to reach the affected areas sooner. It's just a better way to assist our line crews and service our customers," said Deanna Vanlannen, distribution dispatcher at WPS.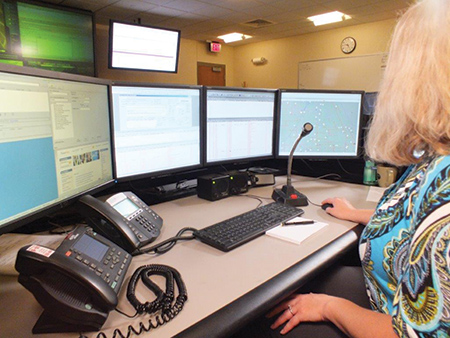 Employees of WPS aren't the only ones reaping the benefits. Customers are seeing faster power restoration times than ever before.
"I think customers' expectations in all industries are different than they were years ago," said Klimek. "So, as customers, even as employees, we don't like the power to be out for very long periods of time. If we can use technology to get electricity back on and restored quicker, customers are happier. Mobile computing is going to allow us to do that, and that is what our customers want."
Managing Assets
Similar benefits can be achieved when mobile capabilities are combined with asset management. Many utilities struggle with the management of their assets' location, condition and status. These assets, which include distribution poles and transformers along major roadways and small streets, must be tracked, monitored and maintained.
One common challenge for utilities is overseeing the poles and their attachments. Attachments can be utility-owned or foreign-owned assets – such as those owned by cable companies – that are connected to the utility pole or lashed to the conductor, and generate additional weight and stress to the pole.
Typically, agreements exist between the companies that allow the utility to charge for foreign attachments. However, there may not be a defined process for notifying the utility when an attachment is made. Further, due to staff turnover, construction, system changes and the like, these charges are not updated or renewed. A loss of revenue for the utility may result.
Oshawa Power and Utilities Corporation (PUC) in Canada, which serves 160,000 citizens over 145 square kilometers, sought to overcome the problem. When Oshawa PUC migrated to a new platform for geospatial network and infrastructure management, it became necessary to update its inventory of assets, their conditions and mapping locations. Oshawa PUC initiated a project to conduct field inspections of all its assets to validate its GIS to the field and update the GIS with work orders, matching it to the backlog.
Oshawa PUC equipped field crews with mobile applications on Windows-based tablets, enabling personnel to inspect the condition of assets, capture redlines, conduct any repairs necessary, document the work and update the work order. All this is done via XML technology that feeds directly to Oshawa's back office, eliminating paper reports and double-entry of its inspection information. With the solution, Oshawa PUC collected asset conditions and reconciled data on 12,000 poles and 3,200 transformers in six months.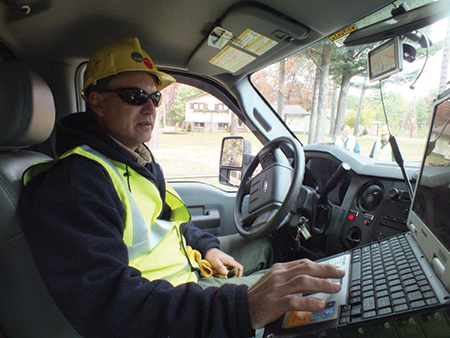 Field crews also used the tablet's camera to capture photos or videos to complement the inspection data. This feature was useful when Oshawa PUC crews audited its utility attachments. Using their GPS-enabled devices, the crews geo-located and catalogued these attachments and the assets they belonged to and matched them with issued attachment reports to its partners.
From Maps to Apps
Some utilities are even incorporating native smartphone and tablet apps as a means for collecting field data. One such organization is Frederiksberg Utility, located in Copenhagen, Denmark, which provides water, sewage, gas and district heating to 100,000 people.
The utility integrates Open Geospatial Consortium (OGC)- standard protocols into its workflows and leverages a native app and GIS and network management software to plan and prioritize maintenance in order to reduce cost.
With the app, Frederiksberg Utility collects data on thousands of physical assets. This simple solution requires minimal time, training and administrative input. The information is gathered in the field, stored in a cloud service and used to update the GIS facility database with tremendous detail. The unique asset information includes images with GPS coordinates attached.
Reducing Waste
An added benefit of these types of solutions is a reduction in paper waste. Utility company environmental programs mainly focus on power generation, transmission and delivery. However, companies can also benefit the environment by adjusting internal procedures, such as the manner in which they manage work orders.
Cobb EMC, an electric membership cooperative, serves approximately 197,000 consumers in nine counties in the U.S. state of Georgia. Consisting of more than 10,000 miles of line, it is one of the largest cooperatives in the country.
Part of Cobb EMC's work involves locating underground equipment before customers begin excavation projects. A typical day for the utility company involved printing 400 service tickets. Those tickets were categorized manually and distributed to field locators in each service region.
With such a high volume of customers, Cobb EMC needed a solution that would increase productivity and eliminate the excessive amounts of paper used each day. Cobb EMC decided to go 'green' and create an application that would allow all service tickets to be received, handled and closed electronically.
Building on top of its customizable network management system, Cobb EMC created a new application, CobbLocate, utilizing its own map in its original data quality. The web service interface component of CobbLocate receives, processes and saves service tickets to the CobbLocate database. After the ticket is saved into the database, it can be dispatched in near real-time.
Dispatchers receive all service tickets and sort them based on the geographic location or the addresses of service boundaries, and then dispatch those tickets to the locators in the field. Locators receive and organize service tickets, locate sites, go out into the field and complete the work.
"In the old workflow, the locating supervisor would receive all the tickets in his email inbox. He would print out every single ticket and then sort out the addresses and hand over the piece of paper to the locators," said Manish Murudkar of Cobb EMC.
Before the implementation of CobbLocate, service managers would spend at least two hours every morning sorting through tickets before any of the locators could go out into the field. Now, "the entire workflow is managed in the CobbLocate application itself," said Murudkar. "Using the application, they can accomplish the same work in less than five minutes."
Cobb EMC's choice to go green has greatly improved productivity and reduced costs for paper and ink.
Conclusion
Success in the field is directly related to the quality of service a utility can deliver. Integrated mobile and back-office systems create more and better opportunities for utility companies to successfully manage outages and assets. By deploying integrated systems and extending those systems onto the latest devices, from rugged laptops to smartphone and tablets, utilities will continue to improve their ability to meet customer demands and keep the lights on.

About the Author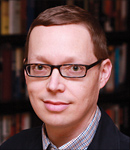 Jim Dobbs is executive manager, global communications, for Intergraph Security, Government & Infrastructure. He writes about issues impacting utilities and communications companies, among others.
---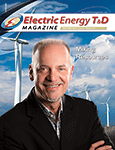 Article published part of the May/June 2014 Issue