From Research to Action | How to talk about utility standards and methodologies at your next barbecue
by Christine Hertzog
---
Standards and methodologies. Bring up these topics at your next barbecue and your guests may quickly find reasons to leave early or drink heavily. But nothing is more important to the reliable, resilient, flexible, secure transport and management of grid data than standards and methodologies.
Let's not rehash the typical messages about the drivers of change confronting utilities because the outcomes of change are what matter. A key outcome is interoperability. Interoperability is important because grids and their supporting network infrastructures can't be built to last as they were in the twentieth century. Advanced grids and networks must be built to change.
Serious about Standards
Designing agility is the right response to resolve the fragility of today's data-drenched smart grid infrastructure. Utilities need standards-based solutions that eliminate proprietary vendor lock-in, reduce risks of stranded equipment investments, and increase the scope and tempo of competitive offerings that accelerate the deployment of networks that support advanced grid operations.
Interoperability is based on standards. EPRI's Information and Communications Technology (ICT) team takes a leadership role in standards development organizations (SDOs) and industry associations with utilities in mind as these standards are developed. EPRI's team knows the ins and outs of standards making, and can rapidly assess the impacts of activities on utilities and make meaningful contributions to standards development efforts.
There are more than a dozen entities that address different areas of utility telecommunications, enterprise architecture, data management, meters, and communicating sensors—like phasor measurement units. These include the typical SDOs associated with grid activity like the International Electrotechnical Commission (IEC) and the Institute of Electrical and Electronics Engineers (IEEE). However, the list also includes organizations focused on the telecommunications functions supporting advanced grids, like the Wi-SUN Alliance, the Wi-Fi Alliance, and emerging areas such as machine-to-machine communications.
For instance, EPRI participates in SDOs that impact data management, an area of exponential growth and opportunity for utilities as communications-enabled meters and other advanced sensors replace existing gear. The common information model helps utilities create data definition and management approaches that eliminate data silos. EPRI also works with industry organizations addressing geospatial and meter data to reflect utility requirements and conditions.
Methodologies to the Rescue
Methodologies deliver common and proven approaches to critical infrastructure designs and upgrades. While just as "sizzling" a topic as standards, methodologies present opportunities for utilities to save time and money, and reduce risks. EPRI began work in 2000 on a methodology that could be used by utilities that were planning, designing, and implementing Smart Grid applications like advanced metering infrastructure. This methodology was ultimately published by the IEC in 2008 as the—IntelliGrid Methodology for Developing Requirements for Energy Systems, a publicly available document.
The timing could not have been better. Many utilities wanted to develop tactical plans to support strategic, smart grid planning. When they asked the question, "Where do we start?" the answer was, "You start with the IntelliGrid Methodology."
Even though utility strategic visions are like snowflakes (i.e., each one is unique), the methodology fits—it's a common approach to guiding each utility's advanced grid projects. There is a strong focus on principles related to architecture development, project planning, requirements definition (with use cases), and technology acquisition. Cyber security best practices are also highlighted.
In the ensuing years, an extension of the IntelliGrid Methodology was developed—the Smart Grid Roadmap Methodology (SGRM). It has been used by Investor Owned Utilities, Cooperatives, Municipal Electric Utilities, government agencies and Independent System Operators. The SGRM helps utilities address applicable business objectives and mitigate associated risks through the effective adoption and implementation of technologies, applications, and standards.
So maybe a better topic at your next barbecue is how to save money. It's the stealth way to insert standards and methodology topics into the conversation. Standard can remove the risk or future-proof technology designs and acquisitions. Standards promote interoperability, which minimizes threats of early obsolescence. Interoperability supports agility, which accommodates faster tempos of technology changes. Proven methodologies deliver common approaches to critical infrastructure projects, optimize technology planning, provide organizational direction, and deliver short- and long-term guidance on project governance.
As today's electrical grid evolves to advanced grid operations, the importance of reliable, resilient, flexible, and secure telecom infrastructures increases. Starting with a solid foundation based on standards and implementing based on methodologies like IntelliGrid and SGRM helps increase the odds of success for every utility.

About the Author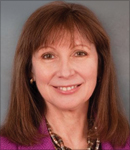 Christine Hertzog is a Technical Advisor for ICT and Cyber Security R/D/D programs at EPRI. In this role, she works with utilities to ensure that EPRI's research programs reflect current and future-state needs and that results are effectively leveraged. She was previously the founder of a consulting firm focused on innovative grid solutions and has an extensive background in telecommunications hardware, software, and services with startups and international corporations. She authored the Smart Grid Dictionary and co-authored Data Privacy for the Smart Grid. She has also served in an advisory capacity to startups, industry associations, and publications. She has an MS in Telecommunications from the University of Colorado at Boulder.
---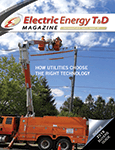 Article published part of the July/August 2016 Issue