From Research to Action | Who Changed My Connection?
by Christine Hertzog and Tim Godfrey
---
Utilities with demand response and other load management programs face many challenges to effectively manage consumer loads via thermostats, water heaters, charging stations, and other residential and commercial appliances. First, there's a dizzying array of devices, communication standards and protocols to contend with. Then, there are puzzles to solve around building and maintaining customer participation. But there's one issue that doesn't receive as much attention—perhaps because it's been perceived as unsolvable—lack of secure connection durability for devices.
The Hidden Problem of Demand Response
Device connectivity can be lost when Wi-Fi™ network parameters like service set identifier (SSID) or security keys are changed by the consumer. The lack of connection durability creates customer support burdens to re-establish connectivity, which can be complicated by technology or lack of customer knowledge about how to reconfigure connected devices. Device security must also be considered.
EPRI and utility members involved in the collaborative R&D associated with our Telecoms Initiative (see the September/October 2016 issues of Electric Energy T&D for more information about the project's scope) realized that rather than create new networks or interfaces for devices, there could be a more cost-effective answer that would be readily deployable.
Leveraging Existing Infrastructure for Multiple Benefits
The approach uses router-based functionality, creating a virtual, Wi-Fi network for connected devices that is independent of the customer Wi-Fi settings. A secure, virtual private network (VPN) tunnel—from the virtual device network to the service provider—isolates the connected devices from the Internet.
There are several benefits to this approach that impact utility top and bottom lines. Using existing networks, such as customer broadband and Wi-Fi, eliminates the capital and operating expenses required by new utility network buildouts. The use of a communications platform that facilitates secure integration of customer systems with grid operations (both distribution and system operator), and third parties like aggregators, can reduce provisioning, enrollment, and support activities.
The value of this technology to utility stakeholders is the ability to securely and durably connect to customer devices using the customer's broadband and Wi-Fi. The ease of provisioning, enrolling, and supporting connectivity to devices, to minimize utility and consumer interventions, also provides value. Secure and durable connectivity to enrolled devices means sustainable and predictable energy efficiency and demand response results; it also enables more effective utility program delivery as well as customer engagement and satisfaction.
The Path Forward
EPRI is extending its Telecoms Initiative research into a field demonstration project that will evaluate this approach to using customer broadband and Wi-Fi for connected devices. The demonstration project builds on the technology platform development being done in the Telecoms Initiative, and supports utility demonstrations of specific use cases requiring durable customer connections. The research will help utilities, service providers, and device manufacturers "kick the tires" on the approach and build understanding of how to apply the findings in their plans.
To support widespread availability and interoperability of this technology, EPRI has joined the Wi-Fi Alliance, and will propose development of a specification. The objective is to make the persistent Wi-Fi capability a standard feature in retail and service provider Wi-Fi routers.
We can eliminate the lack of secure connection durability for devices as one of those challenges of load management programs. That's good news for utilities planning to create more end user load management programs to address increased generation intermittencies in their grids.

About the Authors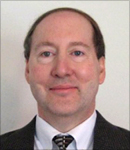 Tim Godfrey is a technical executive with the Electric Power Research Institute, specializing in telecommunications. He manages the Telecommunications Initiative; a research project addressing the key challenges utilities face related to the telecommunications infrastructure supporting the smart grid. He holds a BSEE from the University of Kansas and has worked in the area of wireless networking and communications for 20 years. He has 23 granted patents. Mr. Godfrey has participated in IEEE standards development since 1994. He is the chair of the IEEE 802.24 Smart Grid Technical Advisory Group, and the IEEE 802.16 GRIDMAN Task Group.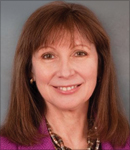 Christine Hertzog is a technical advisor for ICT and Cyber Security at the Electric Power Research Institute. She was previously the founder of a consulting firm focused on smart grid ecosystems and has an extensive telecommunications background. She authored the Smart Grid Dictionary, and co-authored Data Privacy for the Smart Grid. She has also served in an advisory capacity to innovators, industry associations, and publications. She has an M.S. in telecommunications from the University of Colorado, Boulder.
---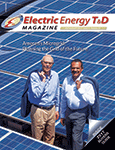 Article published part of the July/August 2017 Issue