Let's Build the Modern Grid
by Chuck Gerry
---
Connectivity
In nearly every corner of the planet, a network of poles and wires connects power generators to electricity customers. An integrated maze of copper and aluminum cables that move the electrons that power our lives. Regarded as one of the greatest marvels of the 20th century, the electric grid has undoubtedly transformed humanity. As we look into the future, the role of connectivity is rapidly expanding beyond wires and poles. A new grid has emerged. A grid based on the connectivity of people, networks, and sensors. This vision of a multi-layered grid can only be achieved with collaboration. How do we, the electric industry, take that collaborative next step to realize the connected value? Enter the role of the Trusted Advisor.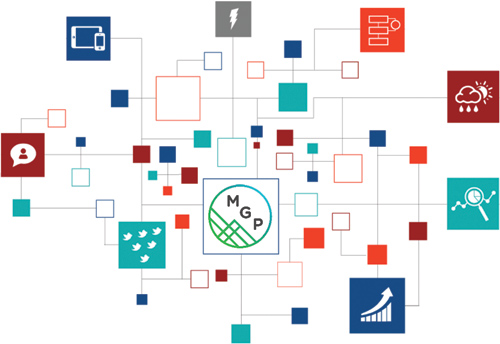 Image 1 – Connectivity is the Key to Collaboration

On October 21, 1879, on a busy street in downtown NYC, Thomas Edison forever changed the face of this planet. With a simple throw of a switch, a new connection was made – the "electric grid." Within a few short years, thousands of power generating units had been installed across the world. The value was real: it was tangible and visible. By connecting homes to generation plans, the electric grid formed the foundation that innovation was built upon.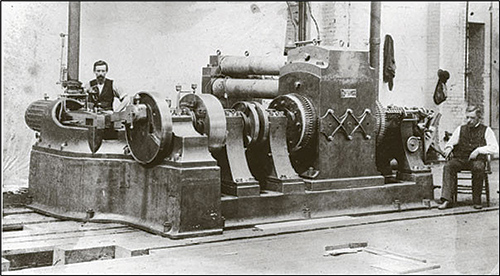 Image 2 – Edison's Pearl Street Station

Happening in parallel, in a small laboratory situated in the heart of Boston, a new network was born – the "telecommunications grid." On March 10, 1876, Alexander Graham Bell and Thomas Watson laid the foundation of communication networks by initiating that historic first phone call.
It's interesting to reflect on how these foundational connections – the electric and telecommunication grids – emerged at nearly the same moment in time. The success of one enabled the success of the other.
How are telecommunication networks and electrical networks converging?
What is the role of the Internet of Things (IoT) and the rapid growth in internet connected sensors?
How can we build a secure grid?
What is the role of the customer network?
How can utilities implement innovation first?


Image 3 – Combining Disparate Data Sets Is Changing the Face of Utilities

A Trusted Advisor
These are tough questions. These are also the questions every utility, vendor, research organization, consulting firm, and customer is asking in 2017. If the connected vision requires the integration of electricity, telecommunication, customer, and sensor networks; then how can we build this interconnected grid?
At DistribuTECH 2017, I had the opportunity to have dinner with an executive of a top electric utility. At one point during dinner, the chief technology officer posed a question, "How can I build the future grid?" The answer was simple. You can't. To re-align a utility with its strategic goal, optimize communications, enhance project delivery, and build a grid that is interoperable, scalable, and connected; this can only be achieved with we.
To achieve the connected grid vision with your trusted advisor you have to "start with the basics." This includes how utilities embrace emerging technologies; drive value in renewables integration; and embrace new value drivers at utilities; depth of talent; deep domain utility knowledge; and breadth of experience to lead and integrate smart grid projects from start to finish.
A well-planned, step-by-step, technology roadmap.
Showcase the role collaboration plays with innovation.
Collaboration is the key to success.
The moniker of IT/OT convergence may have just emerged, but the industry has long recognized the underlying value. The value of a system, technology, process, etc. grows exponentially as they become interconnected.
These are all key points. The industry must realize that interoperability isn't a requirement; it is the enabler of innovation.
Why a Trusted Advisor is the First Step Toward Collaboration
A major consideration that utilities face is the value and next steps associated with meter data management systems and technologies. These considerations are directly tied to the customer benefit, engineering and operations insight, and forward-looking value of data analytics as tied to many areas of the utility business.
Collaboration also requires having a strong foundation in understanding not only where the grid has been, but also where it is going. The trusted advisor role is to provide decades of experiences from utilities across the world to solve real challenges. For a utility looking for a trusted advisor to support the IT/OT revolution, look for the following characteristics (and embrace a few in your daily processes):
Require vendors to embrace best practices of interoperability.
Avoid vendor lock-in by embracing pieces of technology from multiple sources.
Introduce product and service providers to each other and strengthen their solutions by promoting interoperability.
Embrace the idea of revisiting the value of a developed solution.
Develop a long-term vision and design with near-term and long-term requirements in mind.
A Call to Action – Get Involved
Making tough decisions on the future of your utility requires a well thought out plan related to multiple business processes and use cases. The trusted advisor must demonstrate expertise in the following areas:
Business Case Development
Customer Experience / Stakeholder Engagement
Executive Advisory
Grid Modernization Strategy
IT/OT Transformation
Metering and Meter-to-Cash Optimization
Smart Grid Communications Network Design + Build
Program / Project Management
Systems Implementation
Telecommunications
This includes a deep understanding of the various systems (both current and future) that utility investment must focus on.
How Collaboration Can Drive Change
The alignment of business and technology expertise to support a utilities operation, projects, and future goals is a challenge all electric companies face in 2017. Thankfully, there are multiple organizations across the globe that focus on the mechanisms that help realize the transition to a utility of the future. By bringing together engineers, business consultants, and project managers, all with smart grid expertise, a more reliable grid can be achieved. Choosing the right trusted advisor means identifying the team that has the global expertise, localized knowledge, and a resume full of success with AMI, Telecom, GIS, CIS, OMS, SCADA, and other emerging smart grid solutions. From early stage planning to project closeout, the trusted advisor can help align the strategic vision to drive new levels of connectivity and IT/OT convergence that the future grid will be based upon. I am personally excited to be part of this historic time in the utility industry and invite you to reach out and get involved in building the future connected grid vision.

About the Author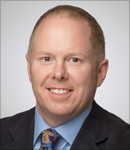 Chuck Gerry is the founder and president of Modern Grid Partners. He is responsible for the firm's business development and delivery of solutions and services across a portfolio of utility customers. Gerry has decades of experience with utility network communications and associated infrastructure build-outs, having overseen the design and deployment of electric and telecommunication systems for several North American utilities. He is a champion of MGP's support for local charities and donates his time and expertise to various nonprofits.
---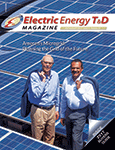 Article published part of the July/August 2017 Issue