LightsOn: Energy Efficiency: The Most Sensible Way to Go Green
by C. Brandon Fletcher, CFA; Co-Founder & CEO, Green Analytics, Inc., Bentonville, Arkansas
---
As politicians, companies, and citizens are pushing for a "greener" environment, meaning one that is environmentally sustainable and emits fewer greenhouse gases, numerous studies have been conducted to determine the best way to go "green." Should we have solar panels, geothermal energy, windmills, or energy efficiency? This is the question that all members of society are faced with from power providers; the CEOs, CFOs, and corporate sustainability officers in the corporate world; and individuals.
Current Economy and Benefits to going Green

One cannot object to the fact that the current economy is proving to be a difficult time for manufactures to weigh the costs of going green and waiting for the long-term return on investment. This leads to a number of executives "doing business as usual" and waiting to go "green." However, the company is still acquiring higher utility costs and emitting more greenhouse gases including carbon dioxide (CO2) emissions. The transition to going "green" should be financially harmless and profit maximizing for the company. In a perfect economy, everyone would be willing to renovate using more energy efficient measures or renewable energy.
There are many benefits to being environmentally sustainable. First, the company is emitting less greenhouse gases and CO2. Second, with the reduction in emissions there is less harm to the environment. Third, as the company is emitting less greenhouse gases, it is also decreasing its energy usage, which in turn reduces its electric power costs. And last, but also increasingly important, the company is benefiting by being recognized as an environmentally conscious business entity.

Energy Efficiency Versus Renewable Energy Sources

Renewable energy sources include solar, wind, hydrogen, biomass, water, and geothermal. All of these reduce carbon emissions but have an expensive cost and a long-term return on investment, averaging 10 years or more. Granted, the renewable energy sector is making progress in combating greenhouse gases; however, it is at a slow pace and meanwhile, people around the world are using products that are emitting more poisonous gases into the atmosphere. It turns into a vicious cycle where the gases become the winner and the earth and society are on the losing side.

A Perfect Solution?

On the other hand, energy efficiency could be the perfect solution in reducing emissions and a way for the United States and other countries to become compliant with the Kyoto Protocol. Energy efficiency is often dismissed as a solution that is still adding to the current greenhouse gas emissions and not a viable solution when compared to solar, wind, and other renewable energies. Non-profit organizations, such as the Carbon War Room, and Energy Efficiency Standards, a division of the Lawrence Berkeley National Laboratory, have illustrated the large reduction potential of energy use – as much as 50% in the building sector alone – with energy efficiency measures. With this large reduction potential, the return on investment is much shorter, averaging just three to four years. Moreover, this solution offers a path toward solving our environmental emissions problems and thus, helping to combat climate change.

Several attractive incentives that are necessary for these initiatives to be successful include:
Rapid return on investment (ROI) for implementing energy efficiency measures
Zero up-front cost to install renovations and retrofits
Tangible monetary savings for the company
Measurable energy savings
Improved work environment (e.g., better lighting, cleaner air, etc.)
Material reductions in greenhouse gases
While some might think that this solution sounds almost too easy, the fact is that it already exists, Indeed, energy efficiency improvements can often be financed with no up front costs and a guarantee to pay back the investments within three years with a guarantee of having at least a 30 percent reduction in energy usage. Thus, the financial constraints and other impediments that generally cause business owners and managers to balk when looking at becoming more energy efficient and implementing en­vironmentally sustainable improvements are essentially eliminated.

With zero out-of-pocket expenses for the client, the client must still have faith in the financial strength and stability of the project's financing partner. Asking a building owner or manager with limited knowledge about the engineering and science behind energy efficiency to buy on blind faith is a poor business model and one that rarely (if ever) succeeds. Instead, Green Analytics makes sure that its financial partners understand the engineering and science behind each energy efficiency measure and works with several national leasing and financing companies (or the client's own bank) to finance these projects.

Case Studies with Manufacturing Companies

The majority of energy usage for buildings comes from cooling it. But there are substantial advantages to taking a wider approach to energy conservation than just the common appliance and lighting renovations. For example, viewing a data center with thermal imaging, one can see that there are heat pockets through the ceiling and cool pockets of air coming from the floor. Using thermal imaging, you can literally see the money seeping out through the ceiling. Anyone can understand that. One way to correct this problem is by using with Air Movers, an air circulation system that works alongside the current HVAC system to achieve a stable temperature at all heights and areas in a room, which corrects the airflow patterns and reduces energy consumption by 25- 50 percent (dependent upon the nature of the facility).

RDS Manufacturing in Broken Arrow, Oklahoma utilized Green Analytics' services and saw an immediate reduction in its energy usage, which then yielded immense savings in energy costs. The project included a renovation of the lighting system and the installation of Air Movers. The savings for the energy efficiency lighting alone is 38 percent, and the entire project will be paid back in a little over two years.

Midwest Tool, Inc. located in Joplin, Missouri also completed a portion of their energy efficiency client specific solution with Green Analytics. Currently, they have installed a lighting renovation, the Air Mover system, and IceCold – a HVAC catalyst for improving heat transfer. With this portion of the solution, Midwest Tool is saving 25 percent of their energy costs amounting to $11,500 annually. In addition, Midwest Tool is looking to install a power factor correction system allowing all of its manufacturing equipment to run more efficiently. The savings for the power factor correction system is 10 percent; therefore, the total energy savings for Midwest Tool is 35 percent.

Energy Efficiency and the Power Sector

Efficiency of power generation is widely varied ranging for example in a traditional coal plant at 25 percent to an integrated combined cycle (IGCC) at levels greater than 60 percent. However, even with the IGCC generator there is still a large amount of energy that is being lost in the energy generation process. Seeing this loss, there is a necessity to find a better method to achieving greater efficiency.

As transmission constraints and congestion are plaguing the current power sector, there is a high need to implement better practice. Consumers are continually demanding more energy than the power supplier can handle at any given time which is causing the congestion among the grid. In today's market, the high rates of congestion yield higher energy prices.

According to William Hogan, a Harvard University Professor of Global Energy Policy, "Transmission congestion costs can easily exceed generation costs at the margin." Furthermore, there is not a set manner in which to account for allocating the higher prices, whether it is a zonal pricing system or a nodal pricing system. The power industry must find a solution because consumers are becoming agitated with the rate hikes in one location but not another due to the amount of congestion.

Power Industry Energy Efficiency Solutions

There are a variety of solutions that the power industry can take in order to achieve better energy efficiency. First, the industry can utilize Flexible AC Transmission Systems (FACTs), which can increase transmission capacity on average from 20-40 percent. "Smart " technology can be used in the grid sector and load management; for example smart metering. Also, the supplier can create voltage optimization by replacing equipment on schedule and by reactive power compensation. Lastly, energy storage devices and enhanced methods for distributing generation – including micro-grids, underground distribution lines, and ground wire loss reduction techniques – will increase efficiency.

A Better Environment for All

The environment is the tying connection between the power supplier industry and the consumer. As the United States Department of Energy and the United States Environmental Protection Agency define the standards for both sectors on energy efficiency requirements, each sector must do their part so that every member of society will live in a sustainable environment. Every party will benefit from being energy efficient.

The power supplier will see greater efficiency in the amount of coal, fossil fuel, or other renewable energy source that it uses. This leads to a reduction of lost energy, and specifically in coal and other fossil fuels, there are less greenhouse gasses and CO2 emissions polluting the air. Also, there are fewer non-renewable sources being used. Therefore creating a more sustainable environment for society; however, this is only one piece of the energy efficiency jigsaw puzzle.

Energy consumers are the second vital piece to solving the sustainable environment puzzle. By completing energy efficiency renovations through lighting, appliances, HVAC systems, et cetera, not only is the consumer saving money by the reduction in energy usage but he is also emitting less greenhouse gases into the atmosphere. For instance, if a consumer uses Green Analytics' client specific solution with an energy reduction of 30 percent, and knowing that 39 percent of total U.S. CO2 emissions are from residential and commercial buildings, then Green Analytics' solution in all of these buildings can save 11.7 percent of all U.S. CO2 emissions. With this high CO2 reduction, the U.S. would have achieved compliance with the Kyoto Protocol. Each and every individual can make a difference, which leads to individuals collectively taking a serious stand at combating climate change.

So what exactly happens when both the power supplier and the consumer work together and make a valid stand at combating climate change and creating a "greener," more sustainable environment? Worldwide, we, as a society, will begin to see a dramatic reduction in greenhouse gas emissions across the board. If the United States takes an active position and becomes one of the leading countries to make energy efficiency a top priority, other countries including China, the second highest emitter of CO2 behind the United States, the European Union, and other countries will begin to follow suit and see that energy efficiency is an active manner at combating CO2 and other greenhouse gas emissions.

About the Author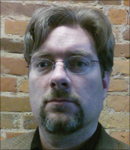 Brandon Fletcher has directed multiple hundred million dollar return projects for large retailers including Wal- Mart, where he served as the head of US Strategy reporting to the CMO for Wal-Mart- US, and has managed projects in health care, pricing, logistics, and sustainability. Brandon worked on the officer team of A.T. Kearney in Eastern Europe and developed merchant strategies in multiple countries. He returned home in 2009 to form Green Analytics, LLC. Brandon holds an MBA from the University of Chicago and a BA in Political Science and Economics from Northwestern University.
---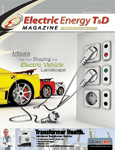 Article published part of the April 2011 Issue