Hosted by: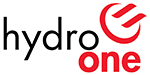 Organizing Committee
David Curtis, General Chair
Ayesha Sabouba, Technical Committee Co-Chair
Bob Singh, Technical Committee Co-Chair
Janet Eby, Program Co-Chair
Esia Giaouris, Program Co-Chair
Tammy Carter, Local Arrangements Chair
Suzanne Lafrenière, CIGRE Canada Coordinator
Steven Desrochers, Event Manager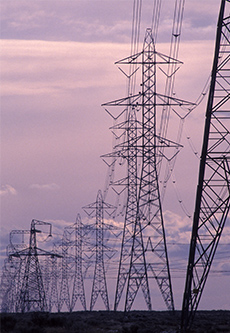 Special Poster Session for Students, Best Student Paper Award.

Accepted final contributions will be included in the conference proceedings and papers will be published in the online CIGRÉ library www.e-cigre.org, provided the contributions are fully registered by at least one author and presented in person at the conference. See the web site cfa.cigre.ca for the submission instructions.


For more information:
Conference.2014CIGRE@HydroOne.com

| | | |
| --- | --- | --- |
| | | |
| | Call for Papers | |
| | | |
Deadline Extended until Friday, February 21st, 11:59PM ET
2014 CIGRÉ Canada Conference
International Center – Toronto, ON • September 22–24, 2014 • www.cigre.ca
"Innovation and the Evolving Grid"
At the 9th annual CIGRE Canada Conference on Power Systems, the theme is Innovation and The Evolving Grid.
Electric utilities with transmission and distribution systems face tough challenges: planning, connecting and operating systems with radically different generation, including large solar and wind generation, and more power electronics-controlled loads. Concurrently, utilities must ensure reliability and adequate power quality, reduce carbon emissions, minimize visibility of new builds, improve customer service, moderate electricity rates, manage aging infrastructure, and address climate changes and extreme weather concerns. At this conference, deepen your understanding of these utility issues, the solutions, approaches, methods, and tools which have worked successfully, and seek answers to specific emerging issues at your utility.
Join us in Toronto, Canada from September 22 – 24, 2014, as business leaders, system planners and operators, asset managers, engineers, manufacturers, scientists, policy makers, regulators, academics and students come together to exchange information, network, and discuss these critical issues and the future of the power system.
Topics of special interest:
Technology applied to:

System planning and operating relative to the evolving grid, including modeling and simulation tools
Not In My Backyard (NIMBY) – approaches to dealing with expectations surrounding new builds
Approaches used in obtaining approvals
Aging infrastructure and its sustainment
Integration of renewable generators on the transmission and distribution systems
Power quality, including harmonics and voltage fluctuations
Smart grid and grid modernization, including automation and storage technology;
Electric vehicles and the associated power system impacts and opportunities (vehicle to grid (V2G) and grid to vehicle (G2V))


Getting more out of the transmission system, and finding capacity on the transmission system
Advances in providing good customer service
Accountability for Transmission in a deregulated industry; increased competition in transmission development
Inertia and the stability of the Transmission system
HVDC Development
DC application at the customer level
Extreme weather impacts
Data and information management relative to Transmission and Distribution
Real-time monitoring and control including related Telecommunications
Submissions:
CONTRIBUTED PAPERS

falling within the conference theme are invited. Authors should submit a 500-word abstract. Upon abstract acceptance, a 6-8 pages paper in CIGRÉ format must be submitted for the final contributions.
To submit a contribution, visit cfa.cigre.ca
Important dates:

Extended to:
Friday, February 21, 2014:
Abstracts Due
(submitted via website)



Monday, April 14, 2014:
Registration Opens



Friday, June 27, 2014:
Final papers are due