Green Ovations | Get Active: A New Approach to Energy Management
by Bill Brewer
---
When it comes to energy and sustainability management, the pressure on organizations has reached a tipping point. Global energy and climate concerns are spelling the end of business as usual. While consumers and shareholders are demanding that organizations be better corporate citizens and increase transparency, governments are establishing more reporting requirements.
At the same time, advances in energy markets and technologies have given companies more control over how they consume energy, where it comes from and how much it costs. And as energy demand continues to rise, utilities and businesses alike are feeling the strain as they are asked to increase efficiency and self-generation initiatives.
In the midst of these changes, many companies have found themselves at a crossroads. Charged with reducing energy costs, risk and impact, they must also maintain their operations and remain competitive. Many organizations face a common roadblock: decision makers and data often operate in disconnected silos, making it impossible to manage the complexity and maximize the ROI of energy and sustainability programs.
These decision makers – who hold titles ranging from procurement officer, to operations manager, to sustainability director – each bring immense worth to the table. But maximizing the value of their efforts requires teamwork, a joint venture to manage energy and environmental initiatives as part of a cohesive strategy. The whole can deliver greater returns than the parts.
So leading companies are changing how they buy, sell, use and track electricity, natural gas and other resources. Combined management of these activities offers a holistic view of their performance as well as access to the data decision makers need to refine their strategies to drive innovation. By following a collaborative approach, organizations can create real-time and long-term savings, and gain a significant competitive advantage in the marketplace.
As businesses embark on their individual journeys in this new energy landscape, three powerful trends have emerged:
Decarbonization
With increasing pressure from consumers, investors and regulators, organizations must commit to significantly cutting carbon emissions over the coming years to reduce their environmental impact. Similar pressures from the European Energy Directive (EED) and Paris Agreement have increased the desire for public disclosure of energy and sustainability practices to increase corporate transparency and accountability.
The move towards decarbonization is already apparent as the renewable energy market is set to grow substantially over the next 15 years. Consider the following data points from the International Energy Agency's World Energy Outlook 2016 report:
The average cost of wind power has plummeted 60 percent since 2009, falling below $20 per megawatt-hour in many markets.
Four-fifths of companies are planning to build out their renewables portfolio with multiple types of transactions (e.g., off-site power purchase agreements and on-site installations).
By 2030, investment in renewable generation is expected to outpace fossil-fueled generation by 60 percent.
One way organizations are reducing their carbon impact is through carbon markets, which place a price on the emitting of carbon in a way that allows less carbon-intensive activity to become economically beneficial. For example, organizations may be required to purchase permits to release a certain volume of emissions from coal-generated power. Permits for natural gas emissions generally require only half the permits of comparable coal generation.
Layer on fully renewable options like wind or solar, and the opportunities for cost savings on energy as well as permits become significant. This is just one approach to meet the environmental challenges of the 21st century.
Decentralization
Electricity is generated primarily by large power plants owned and operated by utilities or other independent power producers. This centrally generated electricity is then distributed across country- or state-wide grids through transmission and distribution lines and substations. However, an increasing number of companies are taking advantage of distributed energy resources (DERs) which can include technologies like on-site solar panels, combined heat and power and fuel cells and batteries.
Renewable energy, particularly solar and wind energy, is the fastest growing source of electricity today. In addition, the cost of renewable generation continues to drop, fueling market growth and its integration into traditional grid networks. Although the continued shift to incorporating renewable energy sources can be challenging, utilities that support customers with this transition will find the benefits outweigh the negatives.
As DER technologies improve and costs continue to decrease, the grid will evolve. The electricity grid of the future will be comprised of many small, decentralized microgrids that give customers greater control over the source of their electricity. Energy will be generated, stored and distributed closer to where it's used, thanks to solar, wind and other renewable energies and storage technologies.
New distributed generation capacity will exceed new centralized capacity by as early as 2018. The end result will be greater energy reliability, which is something all utilities strive to deliver and constituents demand.
This smarter, more decentralized electrical system has the potential to increase overall efficiency, resilience, security and environmental sustainability − all while opening new opportunities for services and business.
Digitization
Smarter, more efficient energy use is also being driven by operational technologies and the Internet of Things (IoT). The IoT has brought unprecedented interconnectivity to everything from the power plant to the plug and improves the generation-to-consumption value chain. Not only will the number of connected devices increase in the coming years, but so will the granularity of the data that these devices produce.
The knowledge gained from IoT presents new ways for utilities to improve customer interactions. For example, when they send invoices, they can include detailed information about energy use − e.g., consumption patterns, historical trends and comparisons to companies with similar operations and footprints. Energy and sustainability teams can combine this data with information from enterprise systems and analysis to:
Plot and visualize the impact of energy utilization at a portfolio level
Make changes to loads in real-time to avoid costly peaks
Make better use and purchasing decisions in response to real-time grid signals
Run simulations to understand the long-term impact of initiatives against targets
Improve efficiency by controlling consumption in real-time in response to changes in weather, occupancy and production scheduling
Consumers, too, are increasingly adopting technology that not only maximizes energy efficiency but also automates their behavior for ease of use. For instance, smart thermostats can be programmed for maximum efficiency so they're not heating or cooling an empty house. This new level of automation makes it even easier to use energy responsibly.
Looking to the future
Declining renewable energy costs along with increasing outside pressure have created a unique opportunity: true collaboration between sustainability, energy efficiency and energy procurement teams. The trends driving the move to active energy management are universal and impact businesses in all sectors.
The practical implications are significant. Companies can use data, technology and innovation to develop new strategies to reduce their carbon footprint, improve resiliency and create new cost-reduction opportunities.
So what might an active energy management future look like as businesses move closer to convergence across the domains of energy supply, energy efficiency and sustainability? Here are examples of the impact of this type of convergence:
Energy Becomes an Asset, Not a Cost Center
Historically, many companies viewed energy as a fixed cost to maintain ongoing operations. However, as markets decentralize, organizations that tap into the grid can consider partnering with other participants. For example, one company buying energy from one utility isn't the only option. Companies that see energy as an asset can reduce their operating costs and potentially create new sources of revenue that can positively impact profit margin.

Strategic Sustainability Delivers Value
As larger firms deploy coordinated strategies and see the business benefits of active energy management, they are turning attention to their supply chains. By supporting suppliers to help mitigate risks and improve resiliency, suppliers can then reduce costs and pass through the savings from improved efficiency.

New Business Models Remove Financial Barriers
When companies add up all the explicit and implicit costs of energy such as backup generation, maintenance and training, they may find the actual price of electricity is double or even triple the line item amount on their bill. New business models like energy-as-a-service (EaaS) mean companies can delegate their energy program and spending to a trusted advisor, allowing them to focus on their core business.
Businesses and utilities alike can't afford to wait to act – they must take this opportunity to facilitate energy efficiency, support innovation and increase renewable adoption today. Rather than looking at a carbon-neutral world as a barrier to operations, organizations should focus on the advantages and strategic value active energy management brings.

About the Author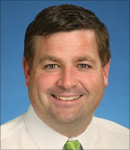 Bill Brewer is Vice President, Regional Operations – Americas, Schneider Electric. He is responsible for the oversight of Schneider Electric's client energy portfolio for natural gas, electric power, alternate fuels, carbon and renewables. He has extensive experience helping clients develop risk profiles for energy procurement and environmental sustainability strategies. Over the past few years, Bill has helped centralize Schneider Electric's global Sustainability services for clients. He formerly served as a wholesale trader for natural gas and electricity in the western United States for Merrill Lynch and Allegheny Energy. He also served as a portfolio manager, managing a 1,250 MW portfolio of financial and physical generation assets in California and Nevada. He has extensive background in electricity risk management, wholesale energy trading and the underlying fundamental influences shaping the energy markets.
Bill earned a bachelor's degree in Business Administration from Bellarmine University and a master's degree in International Business from The University of New South Wales, Sydney, Australia.
---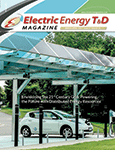 Article published part of the March/April 2017 Issue